File Released Shows Priest Admitted to Sexually Abusing Boys
By Cassie Hart
KSTP
August 15, 2014

http://kstp.com/article/stories/s3533017.shtml

[with video]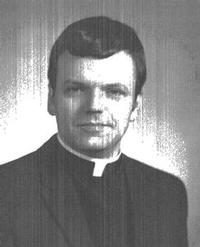 Photo: Jeff Anderson and Associates



Lawyers released the file of another Minnesota priest Thursday as part of the civil lawsuit against the Archdiocese of St. Paul and Minneapolis.

The documents, released by Jeff Anderson and Associates, show Fr. Thomas Stitts admitting he abused boys in every parish he worked in.

He also admitted to having a sexual relationship with two boys.

Before he died in 1985, the file says Stitts wrote a letter, outlining his sexual activity in the archdiocese; as well as other priests' behavior.

The priests named in the letter, begged the archdiocese to keep it secret.

Eventually the letter was destroyed.

The Archdiocese of St. Paul and Minneapolis released a statement saying in part, "Thomas Stitts was one of the former clergy included in our initial disclosure of names of credibly accused priests on December 2, 2013...We ask for forgiveness from, and pray for hope and healing for, all victims and survivors of sexual abuse, their families and their friends."