Los Banos priest under investigation for alleged Web sex crimes
By Rob Parsons
Fresno Bee
August 18, 2014

http://www.fresnobee.com/2014/08/18/4076473/los-banos-priest-under-investigation.html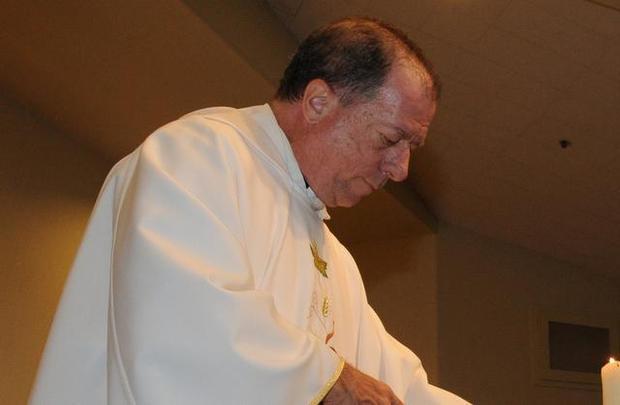 Rev. Robert Gamel
A 64-year-old Catholic priest in Los Banos is under investigation for alleged "Internet related sex crimes" involving at least one teenager, the Los Banos Police Department announced Monday.
The Rev. Robert E. Gamel was placed on administrative leave Thursday pending further investigation, according to a statement from the Roman Catholic Diocese in Fresno. Gamel, 64, has been a priest at St. Joseph's Catholic Parish since 2009, according to media archives.
Catholic officials in Fresno confirmed Gamel is under investigation in the statement released late Monday. Gamel could not immediately be reached for comment Monday.
No arrests have been made and no criminal charges have been filed, Los Banos Police Cmdr. Jason Hedden said.
"This is a top priority for the department, and we are working closely with diocese officials to ensure the safety of all parishioners," police Chief Gary Brizzee said in a statement.
The diocese in Fresno contacted Los Banos police Thursday regarding the allegations, police said. In its release, the diocese said a parent called Diocesan Victim Assistance Coordinator Cheryl Sarkisian on Thursday to tell her about the allegation. Sarkisian met with the parent, then followed church protocol by reporting the case to local police, the diocese said in its statement.
The diocese said Chancellor Teresa Dominguez would be available Tuesday to comment on the case.
The Rev. Joe Baca has been appointed interim administrator of the Los Banos Parish for an indefinite period of time, police said. Baca couldn't be reached for comment Monday.
Police detectives on Friday served a search warrant at the St. Joseph's rectory, seizing computer equipment, hard drives and other potential evidence in the case. Hedden said detectives are continuing to do interviews related to the case.
"The forensic analysis involved in these types of cases is extensive. Department of Justice forensic experts will be used to examine and preserve digital evidence associated with this investigation," Hedden said in the statement.
Police did not release any details regarding the alleged victim in the case, other than to say he or she is a teenager. Hedden said detectives have not ruled out the possibility there may be other victims.
Hedden said police are hoping for help from the public in gathering information.
"We're still doing a lot of interviews to determine exactly what may have happened," Hedden said in a telephone interview. "If anyone has any information, we'd like to speak with them as soon as possible."
Anyone with information about the case is asked to contact detective Eduardo Solis or Sgt. Ivan Mendez at (209) 827-7070 ext. "0."
To leave an anonymous crime tip, call (209) 827-7070 ext. 288 or go to the Los Banos Police Department's webpage and click on the "report graffiti and other crime" link at the bottom of the "Contact" page. Tipsters can also use Merced Area Crime Stoppers by telephone at (855)725-2420 or at www.mercedareacrimestoppers.org.
Sarkisian, the diocesan victim assistance coordinator, can be reached at (559) 493-2882.
Check the Merced Sun-Star for the latest on this developing story.
Contact: rparsons@mercedsunstar.com