After 43 Years, Sexual Abuse Victim Settles with Archdiocese
By Todd Wilson
KAAL
August 21, 2014

http://www.kaaltv.com/article/stories/S3538231.shtml?cat=10151

[with video]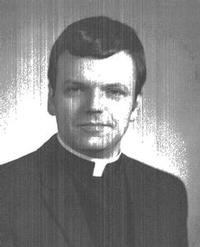 Fr. Thomas Stitts



A former Minnesota man says he's finally getting justice for what a Catholic priest did to him.

Fifty-four-year-old Jon Jaker says Fr. Thomas Stitts sexually abused him at St. Leo's Catholic Church in St. Paul in 1971.

Stitts died in 1985 but now, after a change in state law, the victim sued the Archdiocese of St. Paul and Minneapolis.

The church says this is the first case filed under the state's Child Victims Act to be settled. Jaker and his mother Yvonne settled the case Wednesday morning.

Jon said it was a long time coming and he finally has some justice. He hopes others will follow him to find their own closure.

"My name is Jon Jaker, and I'm a survivor, and today we won a little bit back," he said at a news conference.

Jaker says it's bittersweet, and he's happy the archdiocese can't hide their secrets anymore.

"There's a chorus of us building as strong survivors, and I want that sound to grow," Jaker said.

He says, he was 11 years old when he was sexually abused by Fr. Stitts. Jaker and another boy were spending the night at the rectory.

"I didn't know what to do and at 11 I was terrified," he said.

Legal documents show the archdiocese knew of misconduct by Stitts, which started sometime around 1965 in an Edina parish.

Through the years church leaders continued to get reports from parishes in Hastings, St. Paul, Long Lake and New Brighton.

Jaker's mom, Yvonne, said she reported the abuse but nothing was done.

"I suffered many years. Forty-three years of anguish thinking that I had failed as a mother," Yvonne Jaker said.

Jaker says, he too has suffered for years.

"I lock my doors still in my own home to my bedroom. It's not all corrected yet, but I can deal with it," he said.

The Archdiocese of St. Paul and Minneapolis responded to Wednesday's settlement, saying in a statement, "We regret that the victim's pleas for help were not heard earlier by the archdiocese. We are grateful now that we were able to listen to Doe 100. The archdiocese apologizes for the harm suffered by abuse victims/survivors and their families and friends and asks for forgiveness for the Church's shameful failures of the past."

The Archdiocese of St. Paul and Minneapolis is expected to head to court about a month from now, for an unrelated sexual abuse lawsuit.

A man known only as "John Doe 1" claims former priest Thomas Adamson abused not only him, but others when he was assigned to a St. Paul Park parish. John Doe 1 claims the archdiocese created a public nuisance by allowing Adamson access to kids.

The trial begins on Sept. 22 in Ramsey County Court.