Los Banos priest said to have nude photos of teen
By Rob Parsons
Fresno Bee
September 02, 2014

http://www.fresnobee.com/2014/09/02/4101599_priest-said-to-have-nude-photos.html?&rh=1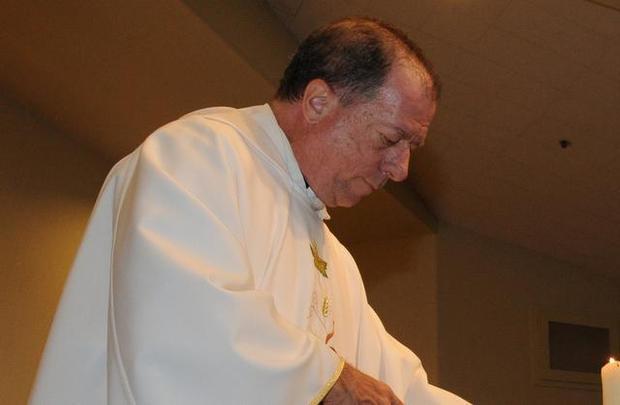 Rev. Robert E. Gamel is under investigation for possible sex crimes involving a teenager.
The investigation into the Rev. Robert E. Gamel centers on allegations the Los Banos Catholic priest on at least two occasions obtained nude photographs of a teenage parishioner from social media websites, according to documents obtained exclusively by the Merced Sun-Star.
Gamel, 64, has been under investigation since Aug. 14 when accusations surfaced involving the leader of St. Joseph's Church in Los Banos and a teenage boy who attended the church. Gamel, who is commonly known in Los Banos as "Father Bob," has not been arrested or formally accused of wrongdoing, police Cmdr. Jason Hedden said Tuesday.
Efforts to reach Gamel have been unsuccessful. Church officials said he has been transferred to a location where no children are present.
Los Banos police on Aug. 15 seized a laptop, computer tower, CDs and a brown box containing nearly 20 DVDs, many involving erotic-themed male muscle and bodybuilding films, according to a copy of a search warrant affidavit obtained by the Sun-Star.
According to the affidavit, Gamel told other priests he had searched for and, on at least two occasions, located nude photographs of the teenage boy, possibly on a social networking website.
The affidavit describes a pattern of behavior involving Gamel and young men that made others in the church "uncomfortable."
Actions include hugging a young male in a locked single-person restroom, rubbing the back of a sleeping teenager and touching young males on their shoulders, chest and arms.
Contact: rparsons@mercedsunstar. com