Somerset County Priest Charged with Child Sexual Exploitation Involving Orphanages
By Richard Gazarik
The Tribune-Review
September 25, 2014

http://triblive.com/news/adminpage/6860977-74/maurizio-interfaith-ministries#axzz3ERUSt6uN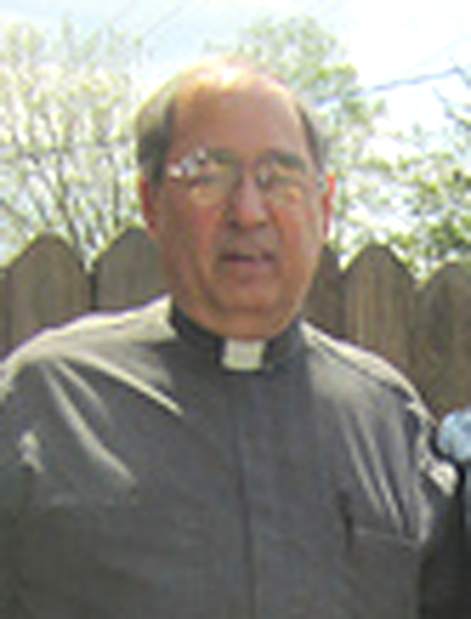 The Rev. Joseph Maurizio, who was suspended last week by the Altoona-Johnstown Archdiocese, has been charged with child sexual exploitation by Immigration and Customs Enforcement. Homeland Security is asking that anyone with information about Maurzio contact the agency by calling the 24-hour HSI Tip line at 1-866-DHS-2ICE, said Walls. The public can also submit an online tip at www.ice.gov/tips/ or by downloading the Operation Predator smartphone app and submitting a tip via the app.



For a decade, a Western Pennsylvania priest traveled to orphanages in Central and South America under the guise of doing relief work.

But on Thursday, federal officials arrested the priest, the Rev. Joseph D. Maurizio, 69, alleging that he promised candy and cash to orphaned boys to watch them shower, have sex or fondle them, court records show.

Maurizio was picked up at his Windber home by U.S. Immigration and Customs Enforcement agents on charges he sexually exploited boys at the orphanage in El Progreso, Honduras.

He had served as pastor at Our Lady Queen of Angels Catholic Church in Central City, Somerset County, until he was suspended this month by the Diocese of Altoona-Johnstown.

Diocese spokesman Tony DeGol said he was unaware of the arrest and would not comment.

Kevin Cestra, a spokesman for the ProNino Foundation, which runs the orphanage, said the children there have been abandoned by their parents and are homeless.

"They're literally living on the streets. Most come in with physical abuse issues or sexual abuse issues," he added.

The arrest occurred almost two weeks after federal agents raided Maurizio's home and church office, seizing computers, hundreds of CDs, a digital camera, thumb drives and videotapes, according to court records. On one hard drive, agents found pictures of child pornography, including photos of a naked child, according to the criminal complaint.

Authorities say his arrest ends a decade — between 1999 and 2009 — of Maurizio's traveling to orphanages under the pretense of doing relief work, according to the criminal complaint. His trips often lasted for two to three weeks, records show.

Maurizio operated the nonprofit Humanitarian Interfaith Ministries in Johnstown, which is linked to the Honduran Interfaith Ministries in Honduras, according to the organization's website, which now is offline.

He established a trust fund based in Altoona — the Independent Catholic Foundation for the Catholic Diocese of Altoona-Johnstown — to handle contributions, records show. Diocese officials said earlier that it has no connection to the trust.

Federal agents said orphanage officials learned about Maurizio's activities when they overheard some of the boys arguing about whether they should tell staff members about his offers.

When orphanage leaders confronted the priest, "he threatened to cut off our funding if we made this public. He was 50 percent of our funding," said Cestra.

It was only when a orphanage board member posted information about Maurizio on a website that tracks allegations against priests that federal officials became involved, according to the complaint.

Maurizio, who said he worked with orphanages in El Salvador, the Dominican Republic, Guatemala, Costa Rica, Haiti, Nicaragua, Panama, Mexico, Bolivia and Peru, told federal agents that the ProNino Founcation's allegations were part of a political plot by the Honduran government to force him to leave the country, the complaint states.

Federal officials would not comment about whether other charges will be filed in connection with other facilities where Maurizio volunteered.

ICE Agent Molly Rock said children in countries that Maurizio visited live in extreme poverty and rely on humanitarian aide from U.S.-based charities. She said poverty makes them vulnerable to sexual exploitation.

Parishioners were shocked by Maurizio's arrest.

"All I can say is: Oh, my God," said Deanna Wills, president of St. Vincent DePaul at Our Lady Queen of Angels Catholic Church. "This is very much a shock."

She described him as a hard worker involved in every aspect of parish life.

Maurizio remains in custody until he faces a detention hearing in federal court in Pittsburgh on Monday, said ICE spokesman Khaalid Walls.

The federal probe was initiated in February, and an ICE agent traveled to Honduras in July to interview the alleged victims.

Richard Gazarik is a staff writer for Trib Total Media. He can be reached at 724-830-6292.