Prosecutor: Syracuse priest gets probation for using nun's office computer to access child porn
By Douglass Dowty
Post-Standard
November 5, 2014

http://www.syracuse.com/news/index.ssf/2014/11/prosecutor_syracuse_priest_used_nuns_computer_to_access_child_porn.html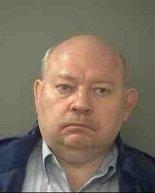 Robert Ours
Syracuse, NY -- A retired priest living in Syracuse will spend 10 years on probation for viewing child pornography on a nun's office computer at a home for retired priests, a prosecutor said today.

Robert Ours, 65, apologized in court today for what he described as an addiction to porn that ruined his ministry after retiring from leading churches in the Southern Tier.
Prosecutor Jeremy Cali wanted Ours to spend 1 to 3 years in prison. But County Court Judge Joseph Fahey agreed to sentence Ours to probation instead. The priest was also forced to register as a Level 1 sex offender, meaning he is the lowest risk of re-offending.
That was possible because Ours pleaded guilty to all six counts in the indictment, allowing him to negotiate a plea deal directly with the judge.
Cali called all child porn awful, but said there was a range based on the age of the victim, the violence used in the abuse and other factors. The images Ours possessed were not at the worst end of the spectrum, Cali said.
He added that pornography can be addicting to some people. But that's why those who are caught need to be prosecuted, Cali added. In some cases, sexual predators are fueled by porn. That happened in the case of Ronald Clark, who was sentenced to a long prison term for raping two young girls.
There were no allegations of abuse against Ours, a retired priest from the Southern Tier, the Syracuse Catholic Diocese has said.
The prosecutor today described briefly how Ours accessed the images: he used the office computer of a nun at the Tommy Coyne Residence for Priests, at 714 E. Brighton Ave.
Ours has lived at the priests' residence since leaving active ministry in 2012.
The Syracuse Catholic Diocese reported the allegations of child porn to the District Attorney's Office in early 2014, diocese Director of Communications Danielle Cummings has said. The diocese cooperated in the investigation, the DA's office confirmed.
Contact: ddowty@syracuse.com