Chicago Diocese releases more Maday documents
Fox 11
November 06, 2014

http://fox11online.com/2014/11/06/chicago-diocese-releases-more-maday-documents/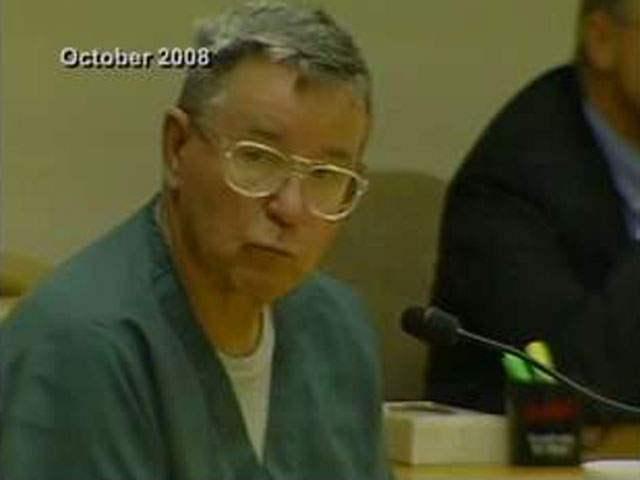 Norbert Maday appears in court in October 2008.
Months after documents showed it had concealed the sexual abuse of children by priests for decades, the Archdiocese of Chicago released files Thursday on about three dozen more abusive clergy members to fulfill Cardinal Francis George's pledge to do so before he retires.
One of the case files is that of Norbert Maday, a former priest who was convicted in Winnebago County in 1994 for assaulting boys at a retreat center. He was sentenced to 20 years in prison, and served 13 years before being paroled.
The Maday file includes 507 pages of documents, covering a wide range of topics. Those include complaints to the Chicago diocese about Maday, letters about housing arrangements after his prison release, Wisconsin court documents, and official letters regarding Maday's status as a priest.
Some of the documents have been disclosed previously, such as a 2002 letter from Chicago Cardinal Francis George to Maday in prison, saying the diocese was trying to reduce Maday's sentence, but without success.
"We cannot change the past but we hope we can rebuild trust through honest and open dialogue," George said in a statement released overnight. "Child abuse is a crime and a sin."
The archdiocese released the files on 30 abusive priests in January as part of a legal settlement, and it posted on its website Thursday the internal records related to 35 others.
Altogether, the 15,000 pages of records show how the archdiocese treated abuse allegations from the early 1950s until recently. They only cover cases in which the archdiocese substantiated the abuse accusations, and don't include those in which a priest died before his accuser came forward.
"Cardinal George wanted it finished on his watch," said John O'Malley, special counsel to the archbishop for misconduct issues. O'Malley said George didn't want Bishop Blase Cupich to have to deal with the issue when he assumes leadership of the nation's third largest archdiocese later this month.
A report provided by the archdiocese to The Associated Press and other media this week suggested that the documents released Thursday would be similar to those made public in January. Those records described how the archdiocese hid the histories of abusive priests moving between parishes, did not swiftly remove the men from the priesthood, and in some cases helped them remain priests for years after allegations against them were deemed credible.
In one case, for example, a priest who was removed from the ministry after admitting to sexually molesting two boys 19 years earlier was reinstated in 1995 under a set of strict guidelines by then-Cardinal Joseph Bernardin. Bernardin said the priest, John Calicott, posed "no significant risk to children" if he continued therapy.
In 2002, George removed Calicott and several other priests after Catholic bishops called for the removal from ministry of any priest against whom an abuse allegation had been substantiated.
The records cover more than 350 incidents of abuse since 1952. The vast majority happened when the late Cardinals John Cody and Bernardin headed the archdiocese. George took the helm in 1997. Some files include letters of support for accused priests, a reminder that these allegations came at a time when both the public and the archdiocese had difficulty believing that these trusted parish leaders could be sexually abusing children.
Not included among the documents are allegations against former priest Daniel McCormack, whose case could have shed light on how George handled suspected abuse. McCormack pleaded guilty in 2007 to abusing five children and his case prompted an internal investigation of how the archdiocese responds to abuse claims and an apology from George.
O'Malley said the archdiocese is prohibited by law from releasing McCormack's file because there remains pending civil litigation.
Although O'Malley outlined a host of initiatives that the archdiocese has launched to protect children and aggressively investigate abusive priests, critics say the omission of McCormack's file raises questions about whether the archdiocese is doing enough.
"They say that all this is a problem of the past but all the information they had about McCormack's sexual misconduct they had dating back to when he was in the seminary and they didn't do anything," Marc Pearlman, who has represented about 200 abuse victims of clergy abuse in the Chicago area, said. "He illustrates they don't things much differently today."