Monsignor Cleared of Sexual Misconduct Charges, LA Archdiocese Says
By Jakcie Giordano
NBC Los Angeles
November 10, 2014

http://www.nbclosangeles.com/news/local/LA-Archdiocese-Clears-Monsignor-of-Sexual-Misconduct-Charges-282087101.html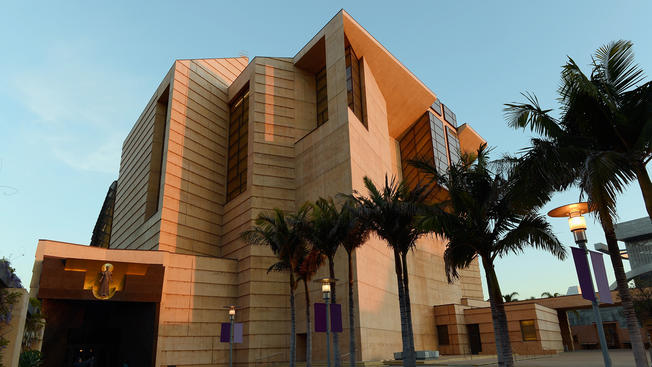 File photo of Cathedral of Our Lady of the Angels on March 12, 2013.



A high-ranking clergyman has been cleared of sexual misconduct charges after an investigation spanning 10 years, the Archdiocese of Los Angeles announced this weekend.

In 2003, Monsignor Richard Loomis was accused of making lewd remarks and attempting to grope a student from his Bible study class, according to a report posted on the archdiocese website.

The abuse allegedly occurred between 1969 and 1979, while Loomis was still a seminarian – before he had been ordained as a priest.

"Monsignor Loomis has always professed his innocence against these allegations," the archdiocese said in a statement posted Saturday.

The investigation determined that "no allegations of sexual misconduct of any kind alleged against Monsignor Richard Loomis have been proven," the statement said.

While he was serving as pastor of Saints Felicitas and Perpetua Parish in San Marino, Loomis, 68, was placed on "temporary inactive ministry." Now that the allegations have been resolved, Loomis has regained his position as "a priest of the Archdiocese of Los Angeles in good standing," the statement said.

In a 2009 deposition, Loomis claimed that he advised the church to go to the police regarding priest abuse in the 1990s. As the vicar for the clergy, Loomis previously oversaw allegations of misconduct against priests. Loomis also held the top aide position to Cardinal Roger M. Mahony, former head of the Archdiocese.

The clergy files on Loomis' case can be found here.