Child Sex Assault Charges against Dead Worcester Priest Are Dropped
By Gary V. Murray
Telegram & Gazette
November 13, 2014

http://www.telegram.com/article/20141113/NEWS/311139626/1116

[Obituary: John J. Szantyr - Citizen's News - published May 19, 2014 ]

Child sexual assault charges that were pending against the Rev. John Szantyr, an 83-year-old retired Catholic priest who died in May, were formally dropped by prosecutors Thursday.

Rev. Szantyr, of Waterbury, Conn., was charged in 2003 in Central District Court with four counts of indecent assault and battery on a child. The charges resulted from allegations that Rev. Szantyr sexually assaulted two altar boys in the 1980s, when he was assigned to Our Lady of Czestochowa Parish on Ward Street.

Rev. Szantyr, who had pleaded not guilty, was found mentally incompetent to stand trial in 2006, and again in 2008. There was testimony during the 2008 competency hearing that Rev. Szantyr was suffering from Parkinson's disease.

The case was scheduled for periodic status reviews by the court every year since 2008, according to court records.

Assistant District Attorney Joseph A. Quinlan nol prossed the charges Thursday. A nol pros, or nolle prosequi, is an entry in the court record reflecting a prosecutor's decision not to proceed with a case after criminal charges have been lodged.

In his filing with the court, Mr. Quinlan noted that Rev. Szantyr died May 16 in Waterbury.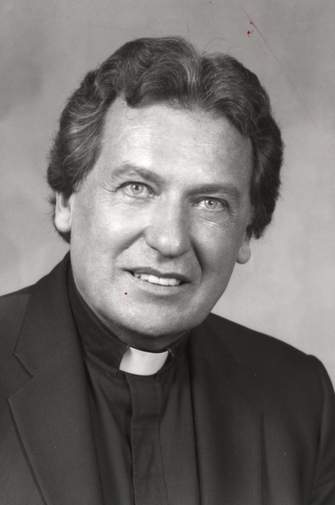 Rev. JohnJ. Szantyr (FILE PHOTO) Enlarge photo