Somerset Priest Charged in Honduras Child-sex Case Won't Be Freed
By Paul Peirce
The Tribune-Review
November 14, 2014

http://triblive.com/news/somerset/7146339-74/maurizio-gibson-priest#axzz3J8Y7taev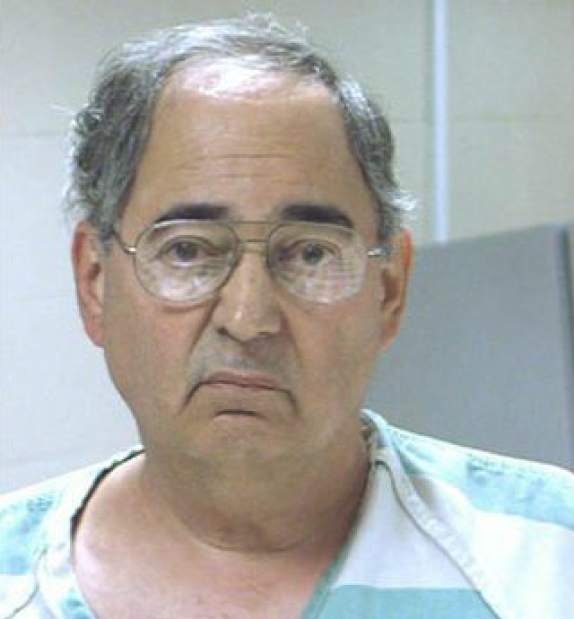 Rev. Joseph Maurizio Jr.



A Somerset County Roman Catholic priest accused of sexually abusing an orphaned boy in Honduras in 2009 will not be released from jail to await trial, a federal judge in Johnstown ruled Friday.

Judge Kim Gibson reversed a decision last week by U.S. Magistrate Keith Pesto that permitted the Rev. Joseph Maurizio Jr., 69, to await trial under home detention at his farm in Windber. Gibson ruled after hearing a federal agent testify Friday that investigators may have located two more alleged molestation victims in Honduras.

Maurizio is charged with engaging in illicit sexual conduct in foreign places and possession of material depicting the sexual exploitation of a minor. A federal indictment accuses Maurizio of traveling to Honduras between Feb. 26 and March 13, 2009, to have sex with an underage boy.

Maurizio has pleaded not guilty. He has been held in the Cambria County Jail since Sept. 24.

The U.S. Attorney's office was granted a stay following Pesto's ruling Nov. 6, delaying Maurizio's release so it could appeal.

Gibson heard testimony presented by Assistant U.S. Attorney Stephanie Haines that Maurizio is a danger to the community and a flight risk.

Maurizio was suspended as a priest at Our Lady Queen of Angels in Central City after his arrest in September.

Gibson heard testimony from two witnesses called by Haines who argued Maurizio is a danger to the community because the allegations involve children and is a risk to flee the country because he has access to large amounts of cash in bank accounts.

Homeland Security Agent Jason Adams testified that during a followup trip to Honduras the first week of November, agents discovered two more males who claim they were molested by Maurizio when they were between 12 and 16 years old.

"They disclosed sexual abuse by Joseph Maurizio that described acts similar to previous claims," Adams said.

Under questioning by Haines, Adams said Maurizio could face additional complaints.

In addition, Adams described several photographs that he termed "child erotica" that agents discovered as they sifted through thousands of images taken by Maurizio during mission trips to Central America last summer.

Maurizio's attorney, Steven Passarello of Altoona, argued that no additional criminal charges have been filed against Maurizio. He noted the priest was subjected to other allegations investigated by the FBI in 2009 that resulted in no charges.

"... This court now finds by clear and convincing evidence that the order of pretrial release should be reversed and the defendant should be detained pending trial ...," Gibson wrote in the ruling.

Gibson said a report prepared by the federal pretrial services office noted Maurizio "poses a risk of danger for the following reasons: ... offense charges the defendant with a pattern of hands-on sexual abuse outside of the U.S., the charges involve a child, the charge involves a sex offense-abuse."

The judge also noted the potential for new charges related to the alleged additional victims recently interviewed by Homeland Security agents.

"Likewise, Special Agent Adams testified that authorities in Honduras are actively involved in the ongoing investigation and have issued an arrest warrant for (Maurizio)," Gibson wrote.

During his argument, Passarello noted that Honduran officials have not yet asked the United States to extradite the priest.

Federal officials said the priest, under the guise of doing relief work through a self-run charity based in Johnstown, Humanitarian Interfaith Ministries, visited an orphanage numerous times between 1999 and 2009, promising candy and cash to boys to watch them shower, have sex or fondle them.

The indictment also alleges Maurizio had at least one image of child pornography in his possession on Sept. 12, the day federal agents executed search warrants at his Windber home and the parish rectory.

Haines repeatedly argued Maurizio should be detained until trial. She presented prior testimony from Homeland Security Agent David Coleman last week that one of the two new alleged victims, who is now in his 20s, identified Maurizio by a photograph.

Passarello has repeatedly maintained his client's innocence.

"If Father Maurizio is such a flight risk, why wouldn't he have fled before when the complaints first arose?" Passarello asked Gibson.

"The U.S. talks about the nature of these charges, and they are certainly reprehensible. But to be falsely accused of these crimes is just as reprehensible," Passarello said.

Gibson also noted in his 11-page opinion that Maurizio initially failed to disclose all his assets to federal officials when he was initially questioned in September. Gibson said at that time Maurizio placed his net worth at approximately $107,900, "which is far less than defendant's actual net worth of approximately $1 million."

"The fact that the government's investigation uncovered substantial assets and sources of income much greater than those disclosed by the defendant weights heavily in favor of detention," Gibson wrote.

Passarello said he may appeal Gibson's decision to the Third Circuit Court of Appeals in Philadelphia, but he will discuss the ruling with family members first.

Pesto had ruled that Maurizio could await trial on home detention, under electronic monitoring, if his personal bank accounts were frozen and he is blocked from accessing multiple church accounts.

Maurizio surrendered his passport to authorities following his arrest, according to his attorney.

Paul Peirce is a reporter for Trib Total Media. He can be reached at ppeirce@tribweb.com or 724-850-2860.