Local Priest, Church Hid Dark Secret, Victims Group Says
By Elaine Silvestrini
Tampa Tribune
January 27, 2015

http://tbo.com/news/politics/priest-catholic-church-hid-dark-secret-victims-group-says-20150127/?page=1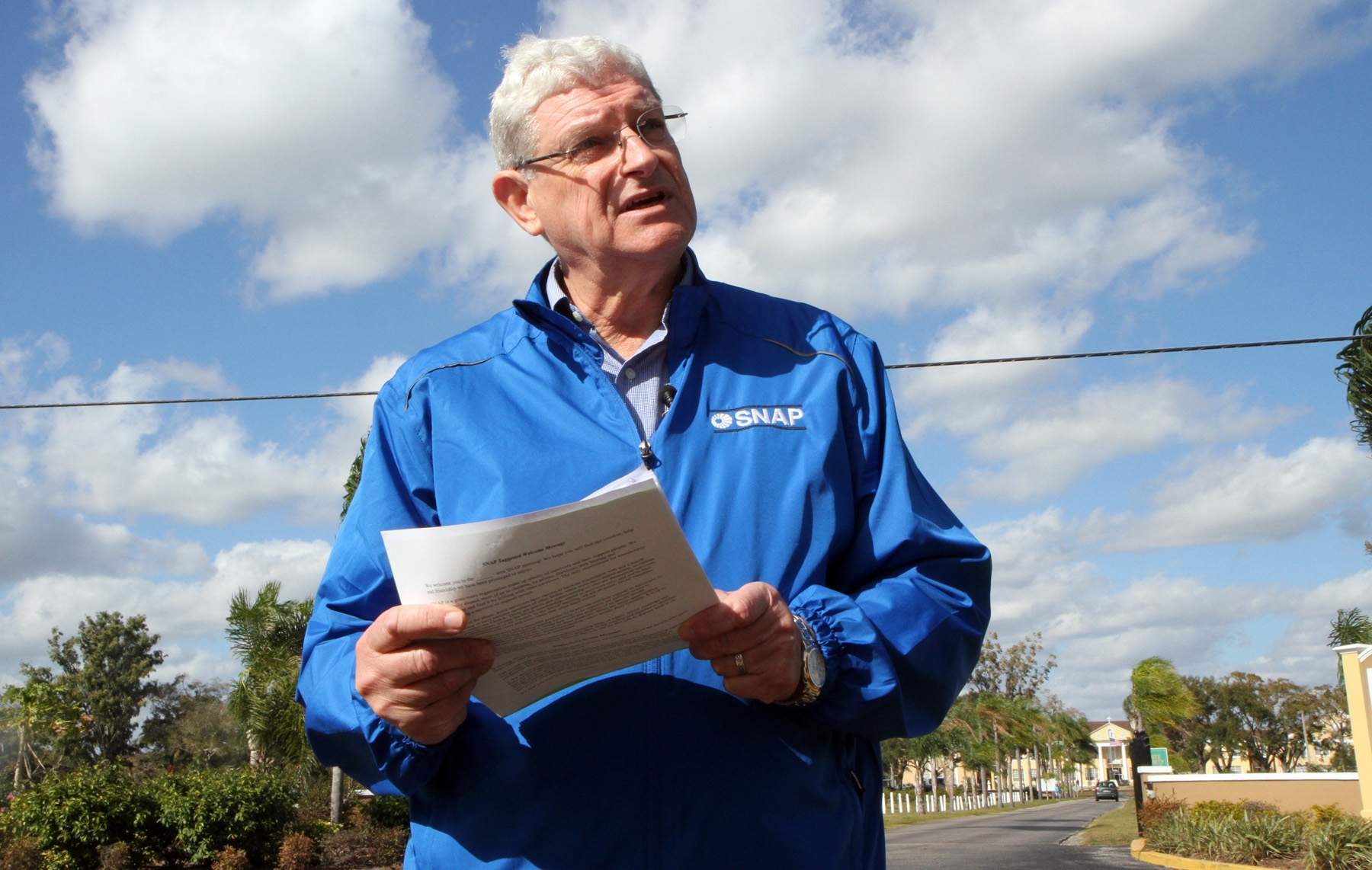 David O'Regan of SNAP called on Catholic officials in the Tampa area to release the names, photos, whereabouts and work histories of "every proven, admitted and credibly accused predator priest" who has lived or worked in the area. ANDY JONES/STAFF



The Rev. Innocente Clementi died in 1999 at the age of 78.

While many remembered him for his love of music, others say he took a dark secret to the grave.

On Tuesday, an organization dedicated to exposing sexual abuse by priests sought to shed light on what organizers said were Clementi's victims at Mary Help of Christians School in East Lake. The school closed in 2006, 74 years after it opened its doors as a boarding school for troubled boys. By the time the school closed, it was a coeducational day school.

The Eastern U.S. Province of the Salesian Society, the religious order that operated the school, faced several lawsuits alleging abuse. At least one suit settled in 2008.

On Tuesday, the Survivors Network of those Abused by Priests said Catholic officials quietly settled another claim by a former child victim of Clementi. And another man, a retired police officer, says he was abused by Clementi and has contacted SNAP, the organization says.

The man making the allegation attended the school in fourth and sixth grade, starting in 1954, according to a statement released by SNAP, which did not identify him by name.