Rhinebeck priest suspended after allegation of sexual abuse
By Diane Pineiro-Zucker
Daily Freeman
January 28, 2015

http://www.dailyfreeman.com/general-news/20150128/rhinebeck-priest-suspended-after-allegation-of-sexual-abuse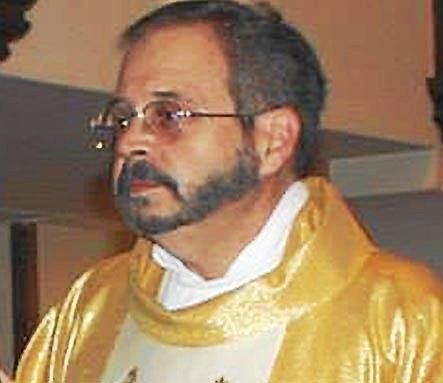 Rev. Peter Kihm
RHINEBECK >> A "credible" sexual abuse allegation dating back 30 years has led to the suspension of the parish priest at Good Shepherd and St. Joseph churches in Northern Dutchess, according to the New York Archdiocese.
Rev. Peter Kihm, 59, was removed by church officials, according to archdiocese spokesman Joseph Zwilling, who said the alleged victim was male and "certainly a minor."
Kihm, who could not be reached for comment, has denied the allegation, according to the archdiocese.
Zwilling said the archdiocese's concerns "go back a couple of months" and were being discussed with the Dutchess County District Attorney's Office, but it was "only in the past couple of weeks that a person came forward, that we were able to take action."
Dutchess County District Attorney William Grady said he has been assisting state police in investigating the allegation for "a number of months."
Kihm taught at the Our Lady of Lourdes Catholic High School in Poughkeepsie from 1987 to 1992, but "the incidents alleged did not occur at Our Lady of Lourdes," Zwilling said. He said, though, that the school has notified its graduates of the allegation.
A woman answering the phone at Good Shepherd Church referred questions to the archdiocese press office and said she was "not at liberty to discuss anything" with the press and that "nobody at the church is going to give a statement."
Phyllis Perrotta, assistant to Lourdes Principal Catherine Merryman, declined on Wednesday to say how graduates were notified of the allegation. There was no message to graduates posted on the school's alumni website.
On Sunday, Bishop Dominick Lagonegro read a statement to parishioners during three Masses at the Church of the Good Shepherd in Rhinebeck and at one Mass at St. Joseph's Chapel in Rhinecliff, and he spoke with parishioners during coffee hours following each service, Zwilling said.
In his statement, provided to the Freeman by the archdiocese, Logenegro said: "The archdiocese has received a credible allegation that, approximately 30 years ago, your pastor, Father Peter Kihm, committed acts of sexual abuse of a minor. The allegation has not been substantiated and Father Kihm has denied the allegation."
Lagonegro also told parishioners: "In conformity with the promises we bishops made to you in the Charter for the Protection of Children and Young People of the United States Conference of Catholic Bishops, Father Kihm has been asked to leave the parish, and his ability to publicly function as a priest has been suspended, at least until the matter is resolved."
Zwilling said Kihm is "in a professional facility under supervision" and will be "evaluated to assess if he'd be a risk to anyone."
A letter was sent by Bishop Gerald T. Walsh to Our Lady of Lourdes High School as well as Kihm's first parish in the Bronx and parishes in Rhinebeck, Poughkeepsie, Ossining and Nyack in which he served. According to Catholic New York, the newspaper of the New York Archdiocese, Kihm was appointed to the Rhinebeck parish in 2013.
Walsh and Lagonegro said the archdiocese "will cooperate in any allegations that may ensue."
"Obviously," Grady said, "we're very concerned as to whether there are other cases involving similar allegations, regardless of how long ago."
Asked about law enforcement's role in the matter given that the statute of limitations has passed, Grady said: "It's not important when investigating this type of an offense. ... Victims of this type of crime need specialized support services that are available and will certainly be provided if requested."
Grady said the five-year statute of limitations period in such cases begins when the accuser turns 18. In the Kihm matter, that was more than five years ago.
Walsh's letter and Lagonegro's statement both included the following: "If any of you have concerns or suspicions regarding Father Kihm, we strongly urge you to contact Assistant District Attorney Kristine Whelan of the Dutchess County District Attorney's office directly and without delay."
The Dutchess County District Attorney's Office can be reached at (845) 486-2300. State police are at (845) 677-7300.
Contact: dpzucker@freemanonline.com