Attorney, Archdiocese release names of abusive clergy
KARE
February 11, 2015

http://www.kare11.com/story/news/crime/2015/02/11/attorney-archdiocese-release-names-of-abusive-clergy/23236693/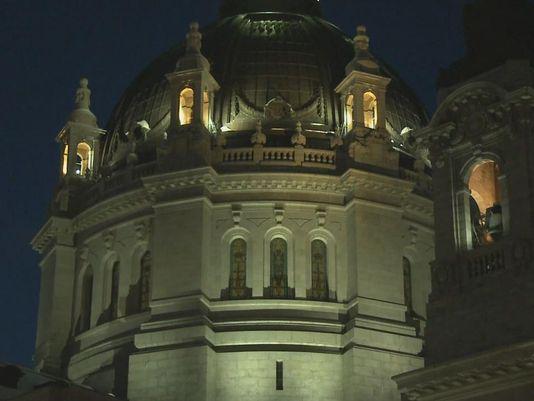 St. Paul Cathedral
ST. PAUL, Minn. - A new list with the names of 17 names of priests and brothers accused of sexual misconduct while serving with the Archdiocese of St. Paul and Minneapolis was released Wednesday by an attorney who represents many of the alleged victims.
The office of attorney Jeff Anderson says the identified priests have all been identified in notice of claims submitted to the Archdiocese and its insurance carriers.
It is KARE 11's policy to only publish the names of those who have been named in criminal or civil litigation or those who are deceased. Among those on Wednesday's list who meet that criteria are:
Joseph Baglio
John Jerome Boxleitner
Patrick William Coates
Leonard Cowley
Alphonsus Ferguson, S.S.C
James Namie
Jerome Plourde, O.S.C
Noel Shaughnessy, O.F.M
Ladislaus Sledz
Joseph Warnemunde
Harold Whittet
Karl M. Whittman
Vincent Worzalla
"Making this information known is another step towards transparency and is a testament to the courage of survivors," said Anderson in a written statement.
For the complete list of names released by Anderson's office, go to www.andersonadvocates.com.
The Archdiocese itself released a list of four priests with "substantiated claims" against them. Of those four, two names meet KARE 11's criteria. They are:
"All of the reported incidents of abuse related to these four men occurred between the mid-1950s and the mid-1980s," said Archbishop John Nienstedt in a released statement. "One of the men is deceased, and the others have been permanently removed from ministry; they have been out of ministry for a decade or more. Two of the four men are from religious orders. I am profoundly saddened by the effect clergy sexual abuse continues to have on victims/survivors, their families and the community."
For the list of all four names released, go to the Archdiocese of St. Paul-Minneapolis website.
In another development in the clergy abuse scandal, the Ramsey County Attorney's Office announced Wednesday that they would not be pursuing two cases involving allegations of clergy sexual abuse that were reported at Saint John the Baptist Church in New Brighton and Saint Casmir's Church in Saint Paul. The reason given was lack of evidence.
The Ramsey County Attorney made it clear, however, that his office's investigation of the Archdiocese of St. Paul and Minneapolis continues.