Law firm, archdiocese name more priests suspected of abuse
By Madeleine Baran
Minnesota Public Radio
February 11, 2015

http://www.mprnews.org/story/2015/02/11/priests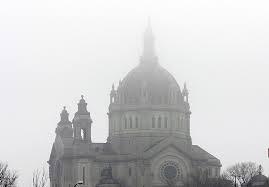 The St. Paul Cathedral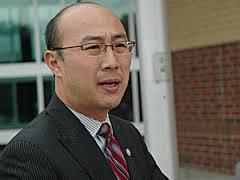 John Choi
The Twin Cities archdiocese and a St. Paul law firm released more names Wednesday of priests they said had been accused of sexually abusing children, but neither provided information on the allegations.
The Archdiocese of St. Paul and Minneapolis released four names and the law firm Jeff Anderson & Associates released 17 names. At least five of the men had already been identified publicly as alleged child abusers in lawsuits and media reports. MPR News is not naming most of the priests because of a lack of public information about the claims.
Also on Wednesday, Ramsey County Attorney John Choi said his office had declined to file criminal charges against two clergy members for alleged sex abuse because of insufficient evidence.
Facing huge financial losses because of abuse claims, the archdiocese filed in January for Chapter 11 bankruptcy protection. The judge overseeing the process has ordered the church, insurers and victims into mediation to establish a fair system for determining compensation.
In a written statement about the disclosure of names, Archbishop John Nienstedt said the four men named Wednesday by the archdiocese "have substantiated claims against them of sexually abusing a minor while they were assigned as priests or, in the case of one, before he was a priest."
Allegations against two of the clergy members — Michael Bix and Raimond Rose — were already publicly known through lawsuits and news coverage. The other priests are James Namie and James Robert Murphy. Namie died in 2010, according to the archdiocese, and Murphy left ministry in 1990 and lives in Arizona. Murphy did not immediately respond to an interview request.
The archdiocese has repeatedly refused to explain how it decides whether to disclose the names of priests accused of sexually abusing children or provide information about allegations against specific priests. A representative of the archdiocese said no one was immediately available for an interview.
In his statement, Nienstedt defined a substantiated claim as "one for which sufficient evidence exists to establish reasonable grounds to believe that the alleged abuse occurred."
The archdiocese began disclosing the names of accused clergy in December 2013, when Ramsey County Judge John Van de North ordered it to release the names of 33 priests on a previously sealed list. The archdiocese has disclosed 36 more names of accused clergy on its website over the past 14 months, including the four names released today, often with little or no information about the allegations.
Murphy, who was ordained in 1977, served at St. Raphael in Crystal, according to the archdiocese, and at three locations in Faribault: Immaculate Conception, St. Lawrence and Bethlehem Academy. His last assignment listed by the archdiocese ended in 1989, and the archdiocese's website says Murphy was "permanently removed from ministry" in 1990. The website does not provide the reason for Murphy's departure. In the past, MPR News has found that some priests listed as "permanently removed" had left for reasons not related to abuse.
Namie, who was ordained in 1954, served at St. Rose of Lima in Roseville, St. Anthony in Minneapolis, St. Mark in Shakopee, Holy Family in St. Louis Park, Immaculate Conception in Columbia Heights and St. Peter in Mendota, according to the website. Namie was "released from his responsibilities at the Archdiocese of Saint Paul and Minneapolis to work as a Maronite Rite priest, 1970-1995" and was "permanently removed from ministry in 1995," according to the website.
17 names from law firm
In a separate statement Wednesday, the law firm Jeff Anderson & Associates, which represents most victims suing the archdiocese, released the names of 17 clergy it said "have been accused of sexual abuse or misconduct with a minor in the Archdiocese of Saint Paul and Minneapolis."
The 17 men "have been identified in notice of claims submitted to the Archdiocese and its insurance carriers," the firm's statement said.
Three of the men on the law firm's list — Alphonsus Ferguson, Gerald Grieman and Harold Whittet — have been previously identified by MPR News as clergy accused of sexually abusing children.
In February 2014, MPR News included Grieman and Whittet on a list of clergy accused of child sexual abuse. In a brief phone interview with MPR News at the time, Grieman, who was retired and living in Arizona, denied abusing anyone and declined to respond to specific allegations.
Internal archdiocesan memos and law enforcement reports show that a man accused Grieman in 2006 of sexually abusing him as a child. Law enforcement investigated at the time and closed the case without charges. Despite the allegation, Nienstedt assured San Diego Bishop Robert Brom in a 2010 letter that Grieman was a priest "in good standing." The San Diego diocese had asked for the letter because it was considering whether to allow Grieman to engage in ministry over the summer.
In 2013, the Ramsey County Sheriff's Office began a new investigation of alleged abuse by Grieman.
On Wednesday, Choi, the Ramsey County attorney, said his office will not file criminal charges against Grieman. Investigators found no witnesses to corroborate the allegation, no other alleged victims have come forward, and Grieman denied the abuse, according to a Jan. 8 memo by prosecutor Richard Dusterhoft, the director of the office's criminal division.
Dusterhoft wrote that he didn't believe prosecutors could prove the case beyond a reasonable doubt.
Grieman served as priest from 1979 to 1998 at several Twin Cities parishes, including St. John the Evangelist in Little Canada, Guardian Angels in Oakdale, St. John the Baptist in New Brighton, St. Leo the Great in St. Paul, St. Therese in St. Paul and St. Gregory the Great in St. Paul, according to church directories.
Whittet, who died in 1989, founded St. John Vianney Catholic Church in South St. Paul, according to a 1976 report in the archdiocese's newspaper. He also served at St. Augustine in South St. Paul, Holy Redeemer in Marshall and St. Rose of Lima in Roseville. He later moved to California, where he served as chaplain at Pater Noster High School in Los Angeles, according to church directories.
MPR News has previously reported that the Rev. Kevin McDonough, who served as the top deputy for two archbishops, identified Whittet in a 2002 memo as part of a group of "priests with known abuse histories."
Alphonsus Ferguson, now deceased, was named in July 2014 in a lawsuit filed by a man who said he was abused by the priest about 60 years ago.