In Spanish Abuse Scandal, a More Open Vatican
By Raphael Minder
New York Times
February 14, 2015

http://www.nytimes.com/2015/02/15/world/europe/in-spanish-abuse-scandal-a-more-open-vatican.html?_r=0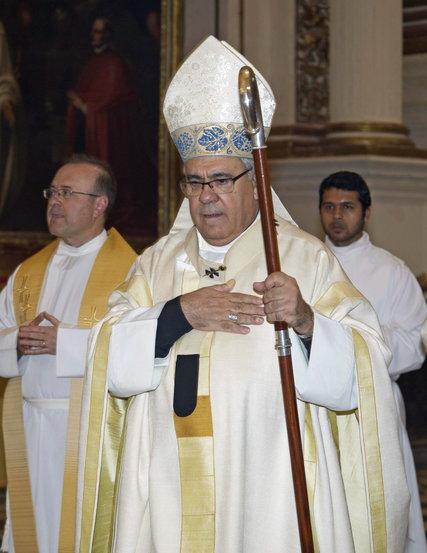 Granada's archbishop, Francisco Javier Martínez Fernández, met with Pope Francis in Rome last month and was told to face up to the problems within his diocese.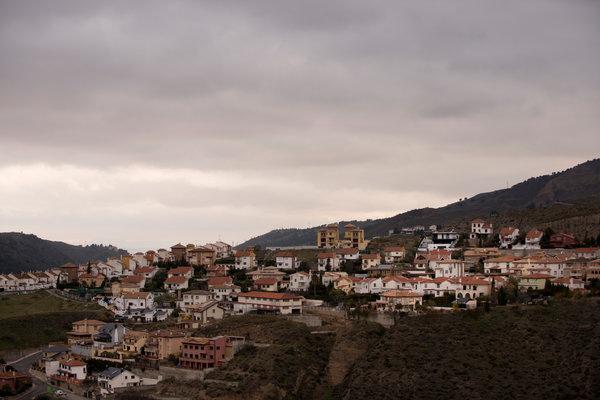 Pinos de Genil, the village where the abuse is alleged to have occurred.
GRANADA, Spain — David Ramírez Castillo first met his parish priest, the Rev. Román Martínez, as a 7-year-old catechism student. Later, he became one of his altar boys. Step by step, Mr. Ramírez says, the priest convinced him that to deepen his faith he should spend more time with him and the other clergy members.
What started as afternoon visits after Mass turned into overnight stays and weekends away in a shared bed, including at the Summit, a private hilltop villa complete with a swimming pool, he says.
There, Mr. Ramírez, now 25 and still a Catholic, says he was repeatedly abused by Father Martínez or made to watch him and others, including several priests, have sex over three years, starting in 2004 when he was 14. The priests deny the accusations, and a lawyer representing them called the charges "invented."
Nevertheless, the case, which includes allegations of a sex ring and a cover-up involving as many as 10 priests — accusations supported by one other plaintiff as well as by several witnesses — has become one of the most serious sexual abuse scandals to emerge under Pope Francis.
It has also become a prime example of the more open and assertive approach to the issue of clergy sexual abuse that Pope Francis has taken, as he shifts the tone in a Vatican long criticized for neglecting decades of abuses by priests in parishes around the world.
Though the Vatican's record remains mixed in following up on the numerous sexual abuse cases that precede this one, Mr. Ramírez wrote the pope about his claims last August, he said. Just days later, the pope called him, encouraging him to pursue his complaints, and then personally ordered an investigation into the case, demanding complete transparency.
"I told him, 'Go to the bishop tomorrow,' and then I wrote to the bishop and told him to start an investigation," the pope told a Spanish reporter in November on his plane from Strasbourg, France, where he had addressed the European Parliament.
"I received this news with great pain, very great pain," the pope said, "but the truth is the truth and we should not hide it."
Last month, transparency is what this conservative southern Spanish city of 237,000 got, as an investigating judge, Antonio Moreno, released a summary of the accusations. In the judge's full report, which was seen by The New York Times, Mr. Ramírez, the main plaintiff, gave a detailed account of the priests' sexual practices, including a bedside flask of rosemary oil he said Father Martínez used while receiving full body massages from fellow clerics or other guests. Mr. Ramírez's description goes as far as detailing a birthmark on Father Martínez's penis.
In the summer months, Father Martínez and other priests mostly stayed in their hilltop villa, turning it into a party zone, according to witness statements from the court report. The priests would cool off in the pool and then shower naked in front of their teenage guests. The group would then sometimes watch gay pornography videos while touching one another, the report says.
The priests' lawyer, Javier Muriel, said the case should be dropped because it was based on lies and "there is an absolute lack of proof." He added, "I hope that one day we find out why anybody invented such accusations."
After the pope's intervention, Granada's diocese suspended Father Martínez and the other main suspects from their public duties as priests. In late November, four people were briefly detained as part of the judge's inquiry, including Father Martínez, who was released after posting bail of about $11,000.
So far, 12 people, including 10 priests, have been indicted on charges of abusing Mr. Ramírez or covering up for Father Martínez, who the accusers say was at the center of the group.
Parallel to the criminal investigation by the authorities in Granada, the church has started its own investigation into the claims. The inquiry is led by the Vatican rather than the Diocese of Granada, which was already under scrutiny over unrelated claims of financial mismanagement after a spending spree by its archbishop.
"This story would never have come to light if the pope hadn't intervened," said Amina Nasser, a journalist who has been investigating the case for Andaluces Diario, a regional publication.
Still, the Vatican has long had a decidedly mixed record on clerical abuse. John Paul II, pope from 1978 until his death in 2005, has been strongly criticized by victims and their families for neglecting the issue.
Benedict, whose resignation in 2013 led to the election of Francis, was for years a part of that same unresponsive Vatican bureaucracy. But he eventually instituted a process for dealing with abuse allegations and later, as pope, spoke out on the issue and met several times with abuse victims.
Francis also has not always been as responsive as some had hoped. As archbishop in Argentina, he repeatedly refused to meet with victims or their families.
Since becoming pope, he has brought a new sense of personal contact and public outrage to the issue and appointed a commission to examine the church's policies on sexual abuse. But even now, victims in many countries are still waiting impatiently for concrete results. The Vatican also has yet to hold a long-promised criminal trial of its former ambassador to the Dominican Republic, Archbishop Jozef Wesolowski, who has been accused of sexual abuse there.
Still, this month, the pope sent a letter to bishops worldwide, urging them to cooperate with the commission. In the message, the pope insisted, "There is absolutely no place in ministry for those who abuse minors."
It is a measure of the problem Francis inherited that his pleas for cooperation from bishops must still be forcefully delivered, even after successive rounds of sexual abuse scandals have shamed parishes worldwide for decades. At the time Father Martínez and the other priests are alleged to have conducted their abuses, in 2004, the church was already reeling in the aftermath of prominent sexual abuse scandals that had shocked parishioners in Boston and elsewhere in the United States and rocketed around the globe.
Whatever the outcome of this latest case, scandal has now left its mark on Granada, where, after the pope's intervention, the archbishop, Francisco Javier Martínez Fernández, and a group of priests prostrated themselves during a service in front of the cathedral's altar. "We will cry for a few minutes in silence to God to ask his forgiveness for all the church's crimes, for all the scandals there have been and for those that may have taken place among us and anywhere in the world," Reuters quoted the archbishop as saying at the ceremony.
The Vatican has made no comment on its investigation. Last month, Granada's archbishop met Pope Francis in Rome, prompting speculation that he would be asked to resign.
But Paqui Pallarés, a spokeswoman for the Granada diocese, said that the pope had instead urged the archbishop to "come down from the cross" and face up to problems within his diocese.
So far, in addition to Mr. Ramírez, one other plaintiff has added his name to the case, another former altar boy, Josue Heredia. A few others have come forward as witnesses.
One of them, who asked not to be named, explained in an interview how his relationship with Father Martínez evolved from attending Mass to going regularly to his home to "play cards, chess or watch television." He broke off relations with Father Martínez in June 1991, he said, when he went to the priest's apartment after sports and took a shower there. When he stepped out of the shower, Father Martínez tried to touch his genitals, he said.
Mr. Ramírez, the prime accuser in the case, far from cutting loose from the church, is now a member of Opus Dei, a Catholic movement that has significant influence in Spain, where it was founded in 1928.
His lawyer, Jorge Aguilera, suggested that his client had felt unable to report the abuse while in Granada but had found it "easier from a thousand kilometers away," after deciding to move last year to Pamplona, in northern Spain, to complete a doctorate in psychology at the University of Navarra, which has close ties to Opus Dei.
The Granada judge leading the sexual abuse investigation must soon decide whether to maintain the charges against those who have been indicted. "The main problem we face is the delay in filing the complaint," Mr. Aguilera said. Because of the lapse in time, he said, the judge might clear six of the priests accused of cooperating in sexual abuse, rather than performing it, because such lighter crimes fall within Spain's statute of limitations.
No matter how the case is settled, however, for the parishioners here the stain of the accusations will not be removed as easily as the graffiti insulting pedophiles that was recently whitewashed from the outside wall of the church of San Juan María Vianney, where Father Martínez had celebrated Mass.
Nearby, some parents, who were picking up their children from a school run by nuns, said they were struggling to come to terms with the scandal.
"I don't understand how anybody religious could hurt somebody, let alone a child," said Úrsula Muñoz, as she held her 4-year-old daughter, Martina. She said she still intended to take her daughter to her First Communion. But she added, "I certainly plan on doing it at her school rather than in a church."