Charges Dropped against St. Louis Priest Accused of Abuse
By Lilly Fowler
St. Louis Post-Dispatch
June 17, 2015

http://www.stltoday.com/news/local/crime-and-courts/charges-dropped-against-st-louis-priest-accused-of-abuse/article_e33e15e1-c73c-5518-9d96-c57860776897.html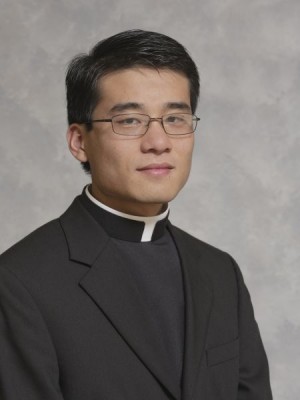 Rev. Xiu Hui "Joseph" Jiang



Criminal charges against the Rev. Xiu Hui "Joseph" Jiang — a Roman Catholic priest with close ties to Archbishop Robert Carlson who has been twice accused of sexual abuse — have been dismissed.

In a statement, prosecutors within the St. Louis circuit attorney's office said they had on Tuesday dismissed the charges against Jiang, saying only that "the state is unable to proceed at this time."

"The statute of limitations in this case does not run (out) for another 35 years. The office remains hopeful that charges will be refiled in the future," read the statement.

Prosecutors had charged Jiang with two felony counts of first-degree statutory sodomy. The case involved a young boy at St. Louis the King School, the elementary school at the St. Louis Cathedral Basilica.

Jiang was accused of having sexual contact with the boy two different times in a school bathroom between July 1, 2011, and Aug. 1, 2012.

"They shouldn't have brought the case to begin with. We've maintained it was a false allegation all along," said Jiang's lawyer, Paul D'Agrosa.

D'Agrosa also said Jiang was "overjoyed" when he heard the news about the charges being dismissed.

In a statement, the Archdiocese of St. Louis said the sexual abuse allegation had been "reported through the Missouri Child Abuse and Neglect Hotline by a family who had pursued a claim against the archdiocese related to their child being bullied by other students."

"During the investigation into the veracity of the abuse allegation, Fr. Joseph Jiang agreed to undergo an independent polygraph examination. According to the report released, the examiners concluded that Fr. Jiang responded truthfully in his steadfast denials of sexual abuse of a minor at any point in his life, both during his interview and polygraph examination."

"Details of Fr. Jiang's canonical status will be reviewed in light of this development," the statement said.

Bill Hannegan, a firm supporter of Jiang's, said he "never once doubted Fr. Jiang's complete innocence. We look forward to father saying Mass and preaching at the cathedral again."

Jiang was previously accused of having improper contact with a teenage girl from Lincoln County. The accuser in that case and her family attended the Cathedral Basilica of St. Louis, where Jiang was associate pastor.

The charges of child endangerment and witness tampering — Jiang had been accused of leaving a $20,000 check for the family as hush money — were dismissed without comment from Prosecutor Leah Askey.

A civil case involving the Lincoln County girl, however, is still pending.

Originally from China, Jiang has been in Carlson's care since he was a young seminarian.

Jiang had an impressive vocation story, one he was encouraged to share. Back home, his faith had been tested. He'd publicly spoke out against the Chinese government for appointing bishops in that country, rather than relinquishing control to Rome.

The Vatican apparently pulled Jiang out of China and assigned him to Carlson's care. After following Carlson from Saginaw, Mich., to St. Louis, Jiang was ordained here in 2010 and was named associate pastor at the St. Louis Cathedral Basilica.