Alleged Priest Abuse Victim Says Archdiocese Halted Probe Early
By Pat Kinney
WCF Courier
July 18, 2015

http://wcfcourier.com/news/local/alleged-priest-abuse-victim-says-archdiocese-halted-probe-early/article_0022b741-9ea6-5df7-8c86-61b9a2ae5bad.html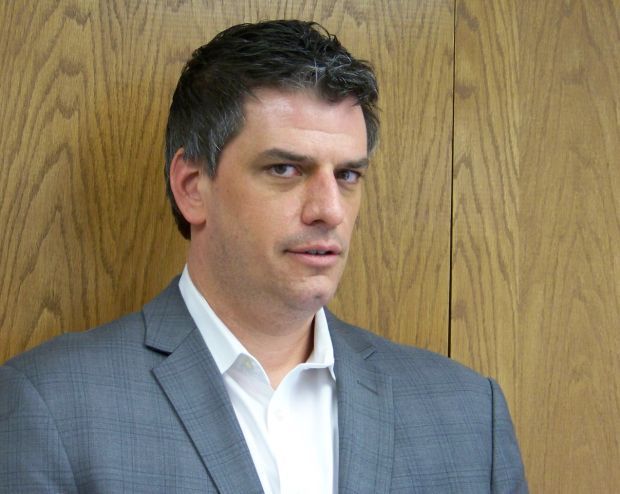 Jeff Buchheit



A former Dubuque man who alleges he was sexually abused by a priest as fourth-grader in 1985 says the Archdiocese of Dubuque prematurely concluded its investigation of the incident in clearing the priest.

"It is clear that the archdiocese chose to make this decision before receiving all the facts," Jeff Buchheit said in a statement released through the Waterloo law firm of Dutton, Braun, Staack & Hellman, which is representing him in his claims against the archdiocese. "Clearly, the investigator was told by the archdiocese to stop working on the matter before all of his work on the case was complete."

Earlier this week, Dubuque Archbishop Michael Jackels said the Archdiocesan Review Board considered evidence against the Rev. Leo Riley and that church officials hired a licensed private investigator to interview Riley and Bucheit, who is now 39 and made the accusations in March.

Jackels said in a Sunday letter to parishioners that "the best information available does not support a reasonable belief that the allegation is true."

"Unless additional evidence is presented, there is no need to pursue it any further," Jackels said.

Riley had served as a Church of Resurrection associate pastor in 1985 and 1986. He was placed on leave as a pastor in the Diocese of Venice, Fla., after the allegations surfaced.

"Jackels' letter to the parishioners came out only five days after my lengthy interview" by the investigator, Buchheit said.

"The Archdiocese and its review board are clearly interested in an outcome that exonerates one of its own from wrongdoing," Buchheit said. "Furthermore, the Archdiocese got to choose the rules under which this investigation would be completed, including the perceived level of proof required to substantiate the allegation. Given these factors, it is difficult to put much credibility in the outcome of the investigation.

"This has been a very disappointing experience for me," Buchheit said. "I am carefully weighing all of my options at this point. I want to continue to encourage survivors of clergy sexual abuse to come forward and be heard."

Riley's attorney, Guy Cook of Des Moines, said earlier this week the priest was "wrongly accused," denied the charges, agreed to a a polygraph examination and passed it.