Another allegation of abuse by retired Grand Rapids priest
By Phil Dawson
WZZM
August 15, 2015

http://www.wzzm13.com/story/news/2015/08/14/another-allegation--abuse--retired-grand-rapids-priest/31765251/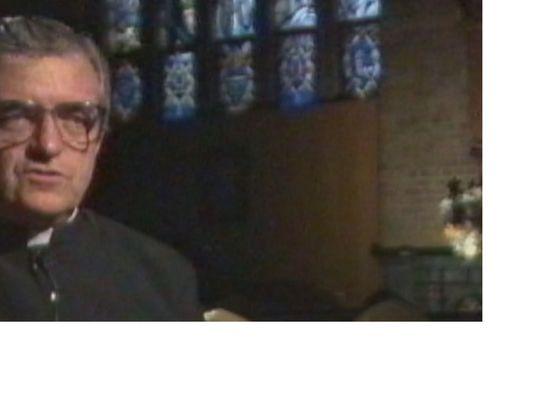 Father Charles Antekeier


[with video]



GRAND RAPIDS, Mich. (WZZM) -- Retired Grand Rapids Roman Catholic priest Father Charles Antekeier may no longer call himself a priest. After investigating allegations of sexual abuse, the Vatican says Antekeier, is officially removed from the ministry.

The Grand Rapids Diocese says the accusation dates back to the mid 1980's.

But at least one Grand Rapids parent says he believes his son was molested by Father Antekeier years earlier in the 1970's when he was an altar boy at St. James Parish.

"He had been assigned to an early mass so there is nobody around, nobody in the sacristy," says his father, who we are not naming to conceal the identity of his son. "He was raped several times."

His father says the sexual assault changed the boy.

"The experience overwhelmed him," he explains. "He thought the priest was the line to God."

When the boy reached puberty his dad says Father Antekeier lost interest in his son. But he says the damage was already done. By age 14 he says the boy was already an alcoholic. He was violent, committed crimes and spent time in prison.

It wasn't until he was in his 40's, finally sober, that he told his father.

"I said we need to tell somebody," he recalls. "I personally walked down to the District Attorney. And I gave it to the church. And nothing happened. They said they would look into it. The District Attorney said it was the statute of limitations."

Although the priest is now exposed, the father of the altar boy says he thinks the memory of the impact of the abuse will live on in his son.

"It's never going to go away for him," he says. "It can't."