Louisville priest jailed on child porn charge
By Jeff Watkins
Courier-Journal
August 22, 2015

http://www.courier-journal.com/story/news/crime/2015/08/22/louisville-priest-jailed-child-porn-charge/32189691/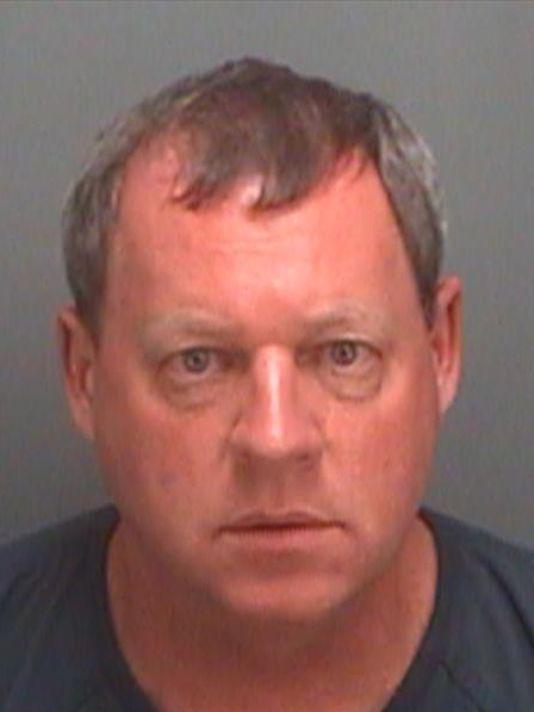 Father Stephen Pohl was arrested by the Pinellas County Sheriff's Department.
Deputies near Tampa, Fla., arrested Louisville priest Stephen Pohl Friday night, hours after the Archdiocese of Louisville held a news briefing and announced that a federal investigation had found child pornography on Pohl's computer.
Pohl was booked into the Pinellas County jail Friday night on a federal charge of possession of child porn.
Pinellas County Sheriff's Department was informed by the FBI that Pohl was in their area, according to Tampa Bay Channel 10 news. A spokeswoman with the sheriff's office could not provide further information Saturday morning.
The FBI, which is handling the case, did not immediately return a message left by phone Saturday seeking additional information. The Courier-Journal is trying to find out why Pohl was in Florida and how sheriff's department knew exactly where to find Pohl.
An ongoing FBI investigation has found that Pohl had child porn on his computer as well as up to 200 photos of St. Margaret Mary school children, officials said. All of the students were clothed, but investigators deemed some of the photos inappropriate. Investigators also told the archdiocese that Pohl had downloaded child porn on his personal computer.
During a news briefing hours before the arrest, Chancellor Brian Reynolds said the FBI cyber crimes investigation — prompted after a child told a family member about a photo that was taken that "bothered the child" — is still ongoing and could take months. The information the archdiocese shared Friday was from an interim investigation report officials received a day earlier.
Pohl, 57, who had been pastor of the parish at 7813 Shelbyville Road since 2008 and an ordained priest since 1985, was put on leave last week. On Thursday night, after Pohl resigned, the archdiocese shared the preliminary findings with an upset school staff and parents, offering counselors and information.
"They expressed anger, pain and fear," Reynolds said. "It's painful for everybody involved. Certainly we understand people's emotions."
Archdiocese officials haven't seen the photos, or gotten a description of them, and couldn't say Friday who is in them, how far back they date or what about them is inappropriate. There were boys and girls, and they were apparently taken on parish grounds. Some parents have said some were taken with children's permission, Reynolds said.
During the news briefing early Friday afternoon, Cecelia Price, a spokeswoman for the archdiocese, said she wasn't aware of any previous disciplinary issues facing Pohl. She declined to release Pohl's personnel file Friday but said he'd previously held appointments at St. Monica, St. Thomas and Basilica of St. Joseph parishes in Bardstown, Ky., and St. Athanasius and St. Gabriel parishes in Louisville dating back to the mid-1980s.
Reynolds said word of the investigation first came to archdiocese officials on Aug. 12. After it was confirmed with the FBI, Pohl was put on leave. Parish staff was told on Aug. 14, and the parish was informed over last weekend. On Monday, counselors were on hand to help students and staff cope with the news.