Ex-St. Margaret Mary priest to be released on home incarceration pending outcome of child porn charges
By Antoinette Konz
WDRB
September 2, 2015

http://www.wdrb.com/story/29944967/ex-st-margaret-mary-priest-to-be-released-on-home-incarceration-pending-outcome-of-child-porn-charges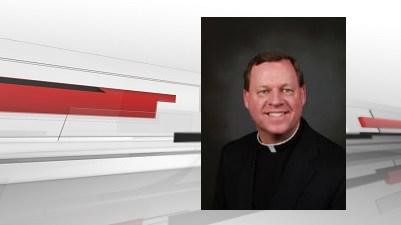 Father Stephen A. Pohl


[with video]



LOUISVILLE, Ky. (WDRB) -- Father Steven Pohl, a former priest at St. Margaret Mary Church facing several child pornography charges, faced a federal judge Wednesday at his initial hearing.

During the proceedings, U.S. Magistrate Judge Dave Whalin approved Pohl's release on 24-hour federal home incarceration on strict conditions.

Pohl, who is being housed in Grayson County, will not be released until Thursday when they can get all of the required monitoring equipment set up at his mother's house, which is located in Jefferson County.

Prosecutors acknowledged acknowledged that his mother's home is located near several schools, but they said they do not believe he poses a risk to the community.

They also said that while Pohl left the state during the investigation, they don't believe he did it to flee law enforcement, so they are OK with his release on home incarceration.

Pohl's attorney, Ted House, said Pohl was arrested Aug. 21 at his sister's home near Tampa, Fla., and that he is "in no way" a flight risk.

"If the U.S. government doesn't think he is a flight risk, that is good enough for me," Shouse said.

The conditions of Pohl's release are as follows:

- Post a $25,000 unsecured bond

- Surrender passports and travel documents

- Refrain from direct contact with anyone from St. Margaret Mary Church

- Remain on 24-hour supervised home incarceration (he can only leave for medical or legal reasons)

- Have no unsupervised visits with anyone under the age of 18

- Refrain from accessing computers or any device with internet access.

Shouse says all computers have been removed from Pohl's mother's house, and Pohl's mother has been instructed to make sure anyone who visits her home does not have any devices that have internet capability.

Pohl's mother and sister appeared in court and agreed to the conditions to the bond.

Whalin warned Pohl and his family that failure to comply with any of the bond conditions could result in separate charges.

Whalin also said the court "takes very seriously" any access to the internet, any contact with Margaret Mary parishioners and any contact with anyone under 18.

In addition, Shouse told Whalin that Pohl has several personal items at Margaret Mary and asked that a "third party" be able to retrieve those items for him. Whalin approved that request.

Prosecutors believe the case will go to a federal grand jury in mid-September. In the meantime, Pohl's next court appearance has been set for Sept. 29 at 9:30 a.m.