Richfield Priest Allowed to Return to Public Ministry
By Jennie Lissarrague
KSTP
September 2, 2015

http://kstp.com/article/stories/s3895731.shtml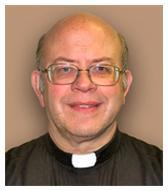 Rev. Gerald Dvorak


[with video]



A Richfield priest has been allowed to return to public ministry after the Archdiocesan Ministerial Review Board determined that an abuse allegation against him was not substantiated.

Rev. Gerald Dvorak is the pastor of the Church of Saint Peter in Richfield. He took a voluntary leave of absence back in May after the Archdiocese of Saint Paul and Minneapolis received an allegation the he sexually abused a minor in the 1970s.

Dvorak denied the allegations when they surfaced. In a statement, he said, "I pray for all victims of sexual abuse, but I have never abused anyone. Please pray for me and all those involved."

The investigation included interviews with Dvorak and the complainant. After the investigation, the board concluded that the allegation was not substantiated and recommended that Dvorak be returned to ministry.

Both Judge Tim O'Malley, who is the director of the Office of Ministerial Standards and Safe Environment, and Archbishop Bernard Hebda agreed with the recommendations.