Fourth Youth Implicates Somerset Priest in Sexual Abuse, Prosecutors Claim
By Liz Zemba
The Tribune-Review
September 2, 2015

http://triblive.com/news/somerset/9021390-74/maurizio-prosecutors-motion#axzz3kfpisFFy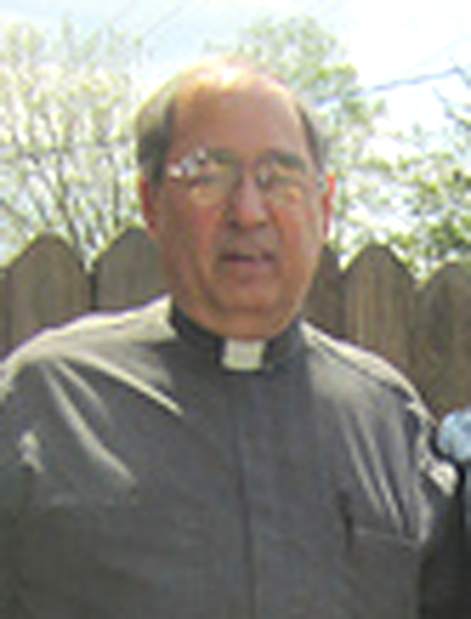 Suspended Somerset County priest Joseph Maurizio has been charged with child sexual exploitation by Immigration and Customs Enforcement.



Federal prosecutors have identified a fourth minor whom they contend a Somerset County priest attempted to photograph in the nude when he traveled to Central and South America, allegedly to have sex with orphaned boys.

A judge will decide whether jurors will hear from the alleged victim during the Rev. Joseph D. Maurizio's trial next week because none of the charges against the Roman Catholic priest involve the newly identified person, according to a motion filed Tuesday in U.S. District Court in Johnstown.

Jury selection for the trial, expected to last at least three weeks, is set to begin Tuesday.

The fourth victim's testimony is needed to prove Maurizio's motives in the alleged sexual abuse, prosecutors Amy E. Larson and Stephanie L. Haines said in the motion.

Now an adult, the alleged victim will testify that Maurizio tried to photograph him when he was a boy, naked in a bathtub and while performing a sex act at a Honduran orphanage, prosecutors said.

"The proffered evidence of Maurizio's attempts to photograph minors nude, and his efforts to encourage another individual to engage in sexually explicit conduct for the purpose of creating a visual depiction of such conduct, demonstrates a persistent interest in sexual acts with minors and an ongoing desire to observe others engaging in sexually explicit conduct," prosecutors said in the motion.

"This was the defendant's motive behind engaging in the illicit sexual conduct with the victims in this case and his possession of the charged images of child pornography," prosecutors said.

Three orphaned boys previously were identified in a federal grand jury indictment that resulted in the criminal charges.

It alleges two of the boys, identified as Minor 1 and Minor 2, were sexually assaulted between Feb. 26 and March 13, 2009. The third boy, Minor 3, was assaulted between March 5, 2004, and March 11, 2007, and between March 3 and 14, 2008, according to the indictment.

Federal officials said the priest used a self-run charity based in Johnstown, Humanitarian Interfaith Ministries, to visit the orphanage numerous times between 1999 and 2009, promising candy and cash to boys to watch them shower, to have sex or to fondle them.

Maurizio is charged with four counts of engaging in illicit sexual conduct in foreign places at various times between 2004 and 2009; one count of possession of child pornography; and three counts of transporting, transmitting or transferring funds into or out of the United States with the intent to promote carrying on an unlawful activity.

The former pastor of Our Lady Queen of Angels Church in Central City, near Indian Lake Resort, he has been held in the Cambria County jail on a federal detainer since he was arrested on Sept. 25.

His attorney, Stephen Passarello of Altoona, has repeatedly said Maurizio is innocent of the allegations.

The three alleged victims will testify "about the sexual abuse they suffered at the hands of" Maurizio, and to "instances of illicit sexual conduct that they witnessed Maurizio engage, or attempt to engage, in with the other charged victims," prosecutors said in Tuesday's motion.

In addition to the sex-abuse allegations, the indictment alleges Maurizio sent checks totaling $8,000 to another charity, ProNino USA, to facilitate the trips.

In the motion filed on Tuesday, prosecutors are seeking permission to introduce additional evidence of "uncharged conduct" regarding those transactions. They want jurors to hear evidence that Maurizio cashed checks for his personal use in Honduras that were intended for the charities that ran the orphanages and that he was reimbursed for his expenses when he returned to Pennsylvania.

"Defendant's ability to have money awaiting him upon his arrival in Honduras enabled him to be known as a 'money man' which allowed him unfettered access to the victims in this case, and which was often used as the thing of value offered to the minor victims in order to receive various sexual acts," prosecutors said in the motion.

The motion to introduce the fourth alleged victim's testimony is in addition to a prior motion, still pending, in which prosecutors are seeking permission to call a witness who is an expert on child sex abuse and the treatment of sex offenders, clinical psychologist Veronique Nicole Valliere of Fogelsville.

Maurizio's attorney has objected to Valliere's testimony because she did not interview any of the alleged victims.

A hearing on that motion is scheduled for Thursday in front of U.S. District Judge Kim Gibson.

Liz Zemba is a staff writer for Trib Total Media. She can be reached at 412-601-2166 or lzemba@tribweb.com.