Sex abuse trial to begin for Johnstown-area priest
By Torsten Ove
Pittsburgh Post-Gazette
September 8, 2015

http://www.post-gazette.com/local/east/2015/09/08/Trial-set-to-begin-for-Johnstown-area-priest-charged-with-sex-abuse-of-orphans-in-Honduras/stories/201509080038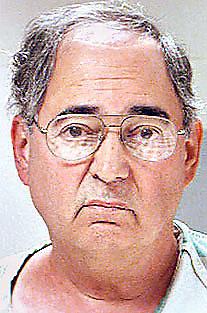 Rev. Joseph Maurizio
An unusual federal trial gets underway today in Johnstown as the Justice Department squares off with a suspended Roman Catholic priest accused of sexually abusing orphans in Honduras between 2004 and 2009.
The government says the Rev. Joseph Maurizio, 69, is a serial child molester and will present three Honduran men who say they were assaulted by Father Maurizio when they were children during his visits there under the guise of performing charity work. He is now in federal custody.
His lawyer, Steven Passarello of Altoona, declined to comment on his trial strategy but in court papers has indicated he will attack the credibility of the witnesses and the conclusions of a psychologist who will testify for the government as an expert on child abuse.
Both sides have won a few battles in pretrial sparring.
The judge, Kim Gibson, recently denied a motion by Mr. Passarello to bar prosecutors from presenting "other uncharged conduct" by Father Maurizio beyond that which is spelled out in the indictment. The government said it wants to show a "pattern" of abuse by the priest over the years during his trips to Honduras.
Prosecutors want their witnesses to be allowed to testify about conduct by Father Maurizio that they saw over the years in addition to what happened to them directly. In addition, they want to introduce testimony from a fourth man who said that when he was a minor at the orphanage, Father Maurizio tried to take photos of him in a bathtub. The man also said that in 2008 or 2009, Father Maurizio offered him money to take photos of him nude while he masturbated.
Mr. Passarello objected to the inclusion of evidence that isn't part of the charge, saying it's unfair.
But Judge Gibson said he'll allow the additional testimony because it provides context for the government's case, saying, "The probative value of the government's proposed testimony outweighs any prejudicial effect."
In a separate opinion, the judge ruled against the government in denying its motion to bar Mr. Passarello from presenting evidence of the three victims' sexual histories and "predispositions" in an attempt to undermine them.
The U.S. Attorney's office will not comment on the case. But it's clear that proving sexual abuse allegations from more than six years ago and in another country could prove challenging, especially considering the trial will require interpreters because the victims don't speak English.
Another complicating factor could be the length of time it took to bring the case after allegations surfaced.
Federal agents said Father Maurizio visited the orphanage in El Progreso run by ProNino USA between 1999 and 2009, ostensibly to do relief work for his Johnstown charity, Humanitarian Interfaith Ministries. During his three-week stays, they said, he plied boys at the orphanage with candy and money in exchange for having sex with them, watching them take showers or letting him fondle them.
ProNino began investigating in 2009 after a staffer heard boys arguing about whether they should report "Father Joe," and the charity contacted the FBI, the Altoona-Johnstown Diocese and the state attorney general in Pennsylvania. But years went by with no action.
Frustrated by the lack of progress, ProNino reported the allegations in 2013 on a website that tracks pedophile priests.
Then, after receiving information about the allegations on its tip line in 2014, the U.S. Department of Homeland Security opened its own investigation, reviewed the FBI's file on the case and sent agents to Honduras to interview the victims in July and October.
Federal agents then raided the church rectory at Our Lady Queen of Angels in Central City, Somerset County, and Father Maurizio's farm in Windber, leading to the indictment a year ago this month.
Prosecutors said Father Maurizio traveled frequently to Honduras, transferring money from his Humanitarian Interfaith Ministries account in Pennsylvania to accounts in Honduras to pay for his trips. Those transactions are the basis of charges against Father Maurizio of transferring money into or out of the U.S. to carry out illegal activity.
Father Maurizio was in a position of power because he had control of money as El Progreso's largest donor.
As such, said Justice Department attorney Amy Larson, "Maurizio was given unfettered access to the countless, unsuspecting and vulnerable children residing there — a situation which the defendant took advantage of to satisfy his sexual urges and desires."
At the orphanage, prosecutors said, he was known among the boys as "the money man."
He also used his financial clout to try to keep what he was doing a secret, the Justice Department said.
After talking to the alleged victims in 2009, one of ProNino's board members traveled to Pennsylvania to confront Father Maurizio about the accusations.
"In response," Ms. Larson said, "the defendant threatened to withdraw his financial support if the board reported the allegations of sexual abuse to the diocese. When the board reported the allegations, to the diocese and to law enforcement, Maurizio withdrew HIM's funding for the organization and never traveled to Honduras again."
The victims told agents that Father Maurizio, in addition to coercing them with candy or money to get them to engage in sex acts, photographed them nude and offered money to them to masturbate while he took photos.
Some of those photos and others were recovered during the search of his house, agents said, and form the basis of additional child porn charges he faces.
Jury selection is to start today. The trial is expected to last about three weeks.
If convicted, Father Maurizio would likely spend the rest of his life in prison.
Contact: tove@post-gazette.com