Stone County Priest Accused in Sexual Battery of Boy in Jones County
By Robin Fitzgerald
SunHerald
September 10, 2015

http://www.sunherald.com/2015/09/10/6407364_stone-county-priest-accused-of.html?rh=1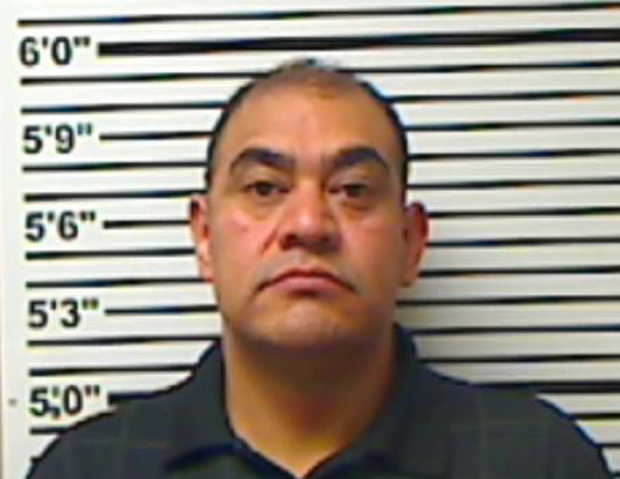 Vazquez



Rev. Jose Vazquez, a priest in Wiggins, has been arrested in Jones County on a sexual battery charge involving a 12-year-old boy.

The Jones County Sheriff's Office reported his arrest in a press release, saying Vazquez was at a family's home in west Jones County on Wednesday when the boy's father called to report inappropriate behavior between Vazquez and his son.

Vazquez, 36, is the pastor at St. Francis Xavier in Wiggins and at St. Lucy Mission in Lucedale.

Vazquez was still at the boy's home when deputies arrived, and deputies interviewed the boy.

During Vazquez' interview, he confessed to several sex acts with the boy, including the act in Jones County and incidents in other jurisdictions, the press release said.

Vazquez was deemed a flight risk at his initial court appearance Thursday and the judge imposed a $100,000 bond.

Jones County Sheriff Alex Hodge said his detectives will work with authorities in other areas as the investigation continues.

The Catholic Diocese of Biloxi issued a statement saying it is saddened by the news and regrets "any actions or behavior by clergy or any other personnel who might betray the trust placed in us. Sexual misconduct with a minor on the part of any clergyman is reprehensible and will not be tolerated.

"We wish to make it absolutely clear that the Diocese of Biloxi makes every effort to protect and to provide a safe environment for the children and young people entrusted to our care."

The statement said the diocese has pledged its prayers and support to the boy and his family, and its cooperation with authorities.

Vazquez is a native of La Mesa, Mexico. He did not know how to speak English when he left Mexico to study for the priesthood, according to his biography. He attended seminary at St. Meinrad School of Theology in Indiana.

Vasquez served as a deacon several years at parishes in the Diocese of Biloxi before being ordained as a priest Dec. 5, 2008. He was ordained at the Shrine of Our Lady of San Juan in Tlalpujahua, Michoacan, Mexico, by the Most Reverend Thomas J. Rodi, now archbishop of Mobile.

His first parish appointment after ordination was as parochial vicar of Immaculate Conception Parish in Laurel in 2009. He moved to Sacred Heart Parish in Hattiesburg in 2011.

Vazquez became pastor of St. Francis Xavier and St. Lucy Mission on Jan. 15, 2014.

As a deacon, he served at Our Lady of Fatima Parish in Biloxi and assisted in Hispanic Masses at Holy Family Parish in Pass Christian and St. Charles Borromeo in Picayune, and sometimes at St. Aphonsus in Ocean Springs and St. John the Evangelist in Gulfport.