Priest sex abuse survivors promote hope, healing at Mass
By Tina Sfondeles
Chicago Sun-Times
October 17, 2015

http://chicago.suntimes.com/news/7/71/1026216/priest-sex-abuse-survivors-promote-hope-healing-mass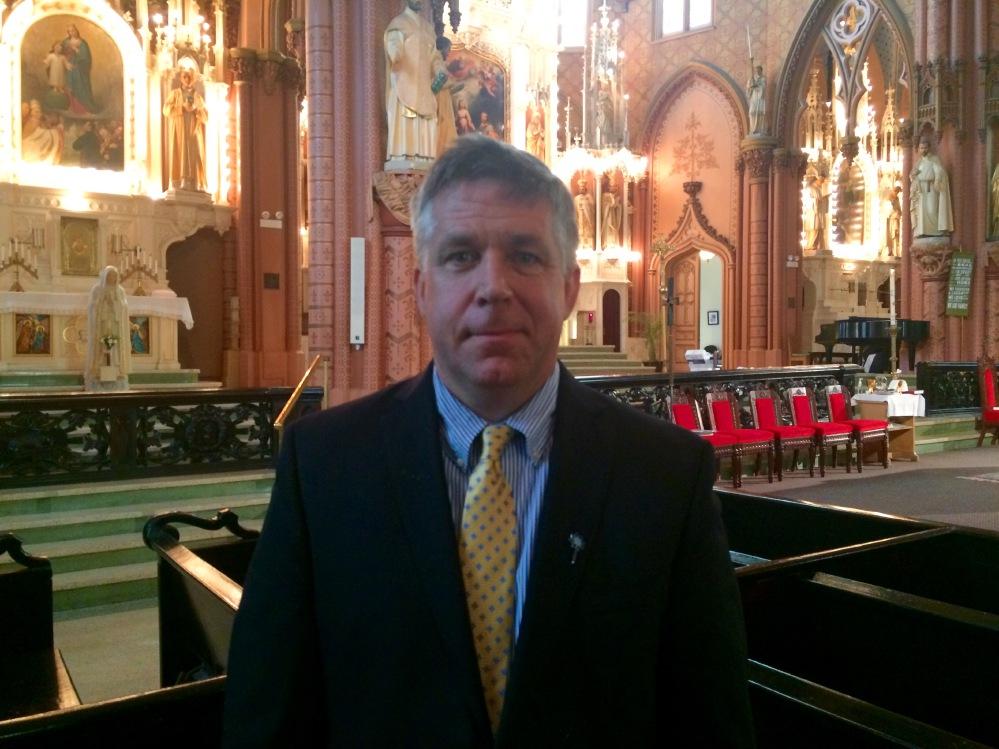 Mike Hoffman, childhood sexual abuse survivor and chairman of the Healing Garden Planning Committee.
Photo by Tina Sfondeles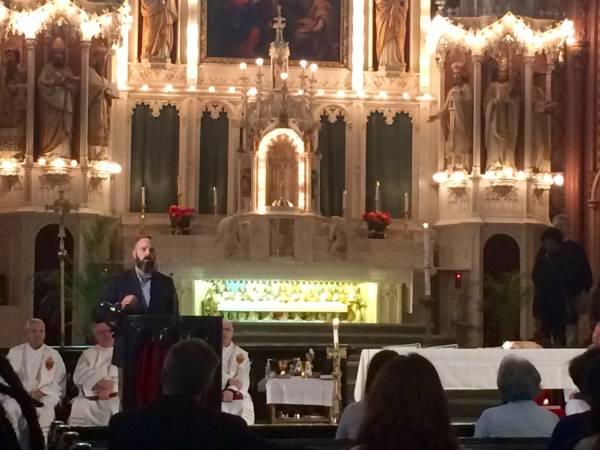 James Richter, a survivor of sexual abuse by a Catholic priest
Photo by Tina Sfondeles
Four years ago, James Richter — a childhood clergy sexual abuse survivor — couldn't look at the faces of those who sat in the pews of Holy Family Parish for a Mass promoting healing for victims of sexual abuse.
On Saturday, he lifted his head high, looked into the faces of those sitting in the pews and spoke of the hope and faith that has returned to his life.
"It's very, very nice to see your faces," said Richter, who joined five other survivors at an Archdiocese of Chicago service aimed at promoting recovery for survivors and for their families. "I wasn't able to say that four years ago when I went to my first Mass because the tears of shame and abuse, of loneliness, of sorrow, of isolation that would have prevented me from seeing your face."
Richter and Mike Hoffman, another survivor of abuse, are part of the archdiocese's Healing Garden Committee. The garden, next to Holy Family church, is meant to be a place where survivors can fing a safe place to cope.
Hoffman said he kept his abuse secret for 30 years. He told churchgoers about a recent visit to the parish where he was abused — St. Mary in Lake Forest. He brought his current pastor to the church to speak with a priest there.
"I share that story with you to provide a deeply personal example of two priests who helped me express myself on this terrible topic in my life," said Hoffman, 50, of Edgebrook. "Talking about my story of abuse has helped me reconcile myself to the truth of the abuse and how it has affected my family. I now can look back at my youth with an understanding that my abuser can no longer harm me or my family."
Robert Mayer, the priest who abused Hoffman, was convicted of sexual misconduct with a minor in 1992. He was formally laicized in 2010.
"Knowing that childhood sexual abuse cuts so close to the heart and soul of everyone who entered this church this morning, it is my hope and prayer that each of us can lay that pain and terrible sadness at this altar," Hoffman said.
"Even though a priest abused me, not all of them are abusers," Hoffman said. "We have to live with this, and there could be deep despair. But there can be hope at the end."