Archdiocese Sued Over Alleged Abuse by Church of the Immocalata Priest Leroy Valentine
By Sarah Fenske
Riverfront Times
October 20, 2015

http://www.riverfronttimes.com/newsblog/2015/10/20/archdiocese-sued-over-alleged-abuse-by-church-of-the-immocalata-priest-leroy-valentine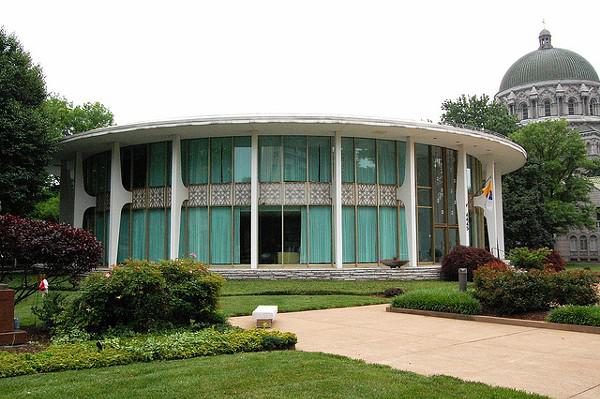 Then-Archbishop Justin Rigali, who backed up Leroy Jenkins following allegations of abuse, worked out of this building, the former chancery, in the Central West End.
Photo by Michael Allen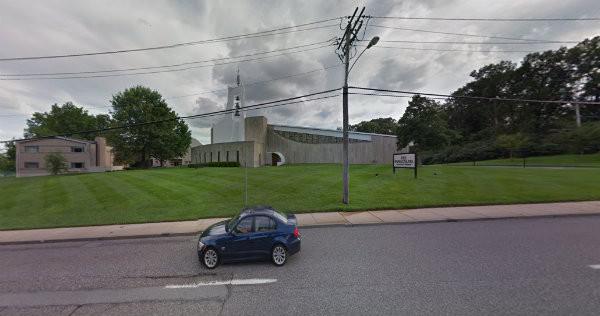 The Church of the Immacolata in Richmond Heights.
The Roman Catholic Archdiocese of St. Louis was sued Friday over sex abuse allegedly suffered by a young boy who attended school at the Church of the Immocolata in Richmond Heights.

The suit, filed by a pair of anonymous parents on behalf of their son, alleges that Fr. Leroy Valentine began abusing the boy when he was eleven — eventually sodomizing him in the rectory. The abuse allegedly continued for four years, from 1977 to 1981.

Valentine was a priest within the Archdiocese from 1977 to 2002, when he was removed from active duty, according to the lawsuit. But, the suit alleges, "although his church privileges were permanently removed in 2002, he was never laicized" — that is, officially defrocked.In 2013, Archbishop Robert Carlson found allegations of sexual abuse against Valentine, then 71, to be substantiated.

The suit was filed by attorney Kenneth Chackes of Chackes, Carlson and Gorovsky, who frequently handles such chases against the Archdiocese.

The Post-Dispatch has previously written about Valentine's misconduct. One story describes his removal; another provides more context. According to one of the stories,

In 1995, three adult brothers sued the archdiocese accusing Valentine of molesting them in 1982. The brothers had been members at St. Pius X Catholic Church in the Glasgow Village area and attended the school there. Valentine denied the charges, and then-Archbishop Justin Rigali backed him up in court.

He put Valentine on administrative leave, and for a time Valentine entered a Catholic facility for troubled priests in eastern Franklin County. Subsequently his address was listed as a St. Louis apartment building. In 1998, the archdiocese paid each of the brothers $20,000 settlements, and the following year Rigali assigned Valentine to a new parish.

Those incidents — and the transfer — would have come after the conduct alleged in this lawsuit. However, the lawsuit does not allege that anyone filed an official complaint about Valentine's abuse of the Immocalata student at the time it was happening.

In 2002, when priest abuse scandals became big national news, Valentine's conduct at St. Pius X was featured in a front-page story in the New York Times. Numerous Pius X parishioners told the paper they had been uncomfortable with the priest's activities, and that he was subsequently moved to another parish. In the next 12 years, the paper reported, he was assigned to three different parishes — two of them with schools.
Contact: sarah.fenske@riverfronttimes.com