Trenton Priest Gets Three Years at Specialized Sex Offender Facility
By Isaac Avilucea
The Trentonian
November 20, 2015

http://www.trentonian.com/general-news/20151120/trenton-priest-gets-three-years-at-specialized-sex-offender-facility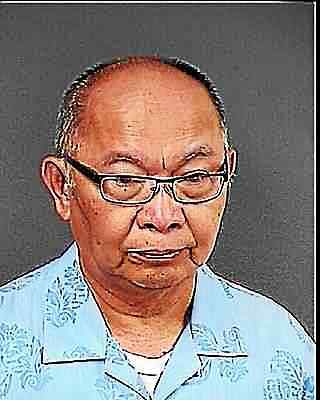 Romannilo Apura



A former Trenton priest will pay his penance for sexually assaulting a teenage boy in a specialized adult treatment center for sex offenders rather than state prison.

Rev. Romannilo Apura, 68, will serve three years at the Adult Diagnostic and Treatment Center in Avenel, run by the Department of Corrections, following his sentencing Friday before Judge Robert Billmeier.

The priest from the Diocese of Trenton will be placed on lifetime parole supervision when he is released and must register as a sex offender under the state's Megan's Law. He cannot have unsupervised contact with anybody under 18, according to the prosecutor's office.

He is also forbidden from having any contact with his victim, a teenage boy who was forced to engage in a sex act with the priest at a home in Trenton.

Prosecutors said a second incident occurred in June 2014, when Apura attempted to remove the same boy's pants.

Apura was arrested last year at his residence at St. Martha Parish in Point Pleasant by Mercer County detectives after the Diocese of Trenton reported the boy's allegations to the prosecutor's office.

The Trenton diocese denounced Apura's sexual abuse of the 16-year-old boy, no longer allowing him to celebrate masses publicly, wear priestly garb or present himself as a priest.

Apura served at St. Martha Parish since July 2012 and formerly served in the parishes of St. Joachim in Trenton, St. Agnes in Atlantic Highlands, St. Maximilian Kolbe in Toms River, Our Lady of Good Counsel in Moorestown, St. Ann Parish in Keansburg, and St. Mary of the Assumption Cathedral in Trenton, according to the Diocese's website.