Priest Sentenced to 3 Years for Molesting 16-year-old Boy
By Cristina Rojas
NJ.com
November 20, 2015

http://www.nj.com/mercer/index.ssf/2015/11/priest_sentenced_to_3_years_for_molesting_16-year-.html

A former Diocese of Trenton priest was sentenced to three years in prison Friday for molesting a 16-year-old boy in a Trenton home last year.

The Rev. Romannilo "Nilo" Apura was arrested last summer following a second incident when he attempted to remove the boy's pants, authorities said at the time.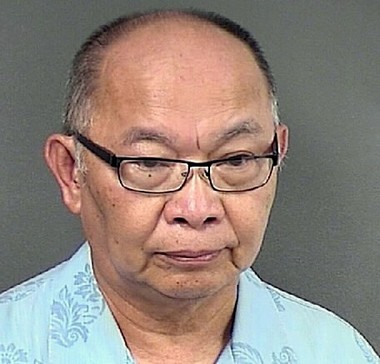 The Rev. Romannilo "Nilo" Apura was sentenced to three years in prison on Friday.



Apura, who was most recently a pastor at St. Martha Parish in Point Pleasant, will have to be registered as a sex offender, assistant prosecutor Jennifer Downing said.

A restraining order also bars him from contacting the victim or his family and he cannot have unsupervised contact with children under the age of 18, she said.

After Apura plead guilty in August to aggravated criminal sexual contact, he was evaluated at the state Corrections Department's Adult Diagnostic and Treatment Center, where doctors found he had "repetitive and compulsive" behavior, Downing said.

Apura, 68, will serve his time at the Woodbridge center, where he will receive treatment.

Downing and the defense attorney could not agree on a sentence, leaving the decision up to Mercer County Superior Court Judge Robert Billmeier.

During the sentencing, Downing said that Apura took advantage of the boy and violated the family's trust, while his attorney pushed for a non-jail term because of his age.

Apura cried as he asked for forgiveness, telling the judge he did not want to go to jail.

Billmeir plans to review the case in three months following a new evaluation.

"It was a good and just result," Downing said.