Archdiocese of St. Paul Settles Civil Complaint on Child Sexual Abuse
By Todd Nelson And Monica Davey
New York Times
December 18, 2015

http://www.nytimes.com/2015/12/19/us/archdiocese-of-st-paul-settles-civil-complaint-on-child-sexual-abuse.html?_r=0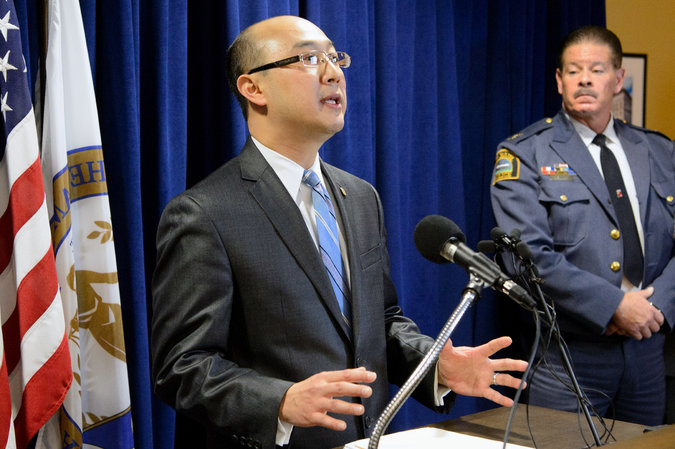 John J. Choi, the Ramsey County prosecutor, at a news conference in St. Paul on Friday.



The Roman Catholic archdiocese here has reached an agreement with prosecutors in a civil case accusing church officials of failing to protect children from sexual abuse.

The unusual settlement, announced Friday in a Ramsey County courtroom, calls for more transparency when claims of child sexual abuse are raised and would allow prosecutors and courts to monitor the church's progress on such matters for three years.

John J. Choi, the Ramsey County prosecutor, said the most important part of the settlement was that all allegations of clergy misconduct, including sexual abuse of a child, would be examined by a board made up mostly of lay people. Such boards exist in most dioceses, and most include lay people. But here, one or two clergy members typically determined how to proceed.

The settlement must be approved by the federal bankruptcy judge overseeing the archdiocese's reorganization.

In June, Mr. Choi filed six criminal charges, misdemeanors with maximum fines of $3,000 each, accusing the Archdiocese of St. Paul and Minneapolis of failing to protect children from sexual abuse. Both sides said they continued to discuss the charges, which are pending, even as the deal was struck on the civil petition that accompanied them.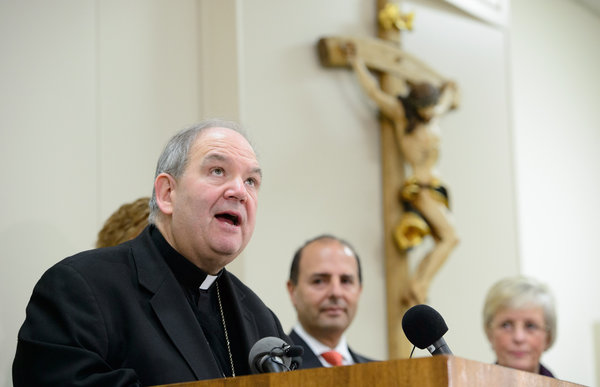 Archbishop Bernard Hebda at a news conference Friday. The settlement relates to claims that the archdiocese failed to protect children from sexual abuse.



Though not unprecedented, a criminal prosecution of an entire diocese is rare. The charges filed here are among the most severe actions taken by prosecutors against a diocese, amounting to a broad, stinging critique of how the institution here handled abuse cases even after changes were announced.

Mr. Choi said that the settlement set "new standards that do not exist anywhere else," and that he was confident they would "serve as a model for other archdioceses across the country."

The deal avoids a potentially lengthy civil trial, Mr. Choi said, and includes sanctions "that go beyond what the court could have ordered them to do."

Archbishop Bernard Hebda, appointed to the archdiocese in June, called the agreement "the most public indicator that this archdiocese has earnestly embarked on a journey of self-reflection, evaluation and action."

The charges and the accompanying civil petition stemmed from accusations by three men who said that several years ago, when they were underage, a local priest, Curtis Wehmeyer, had given them alcohol and drugs before sexually assaulting them. Mr. Wehmeyer, who was dismissed as a priest in March, was sentenced to five years in prison for criminal sexual conduct and possession of child pornography.

The archdiocese has been in turmoil for months. It filed for bankruptcy in January amid a flood of lawsuits after the State Legislature opened a three-year window for cases of sexual abuse beyond a criminal statute of limitations.

In June, not long after the county prosecutor filed the charges and civil petition against the archdiocese, Archbishop John C. Nienstedt announced his resignation, saying that his leadership had "unfortunately drawn attention away from the good works of His church and those who perform them."

The archdiocese is expected to file a reorganization plan in court by May. Local reports said the bankruptcy had cost more than $5 million.