Rockland ready to investigate priest complaints
By Jane Lerner And Michael D'onofrio
Journal News
December 19, 2015

http://www.lohud.com/story/news/local/2015/12/19/rockland-ready-investigate-priest-complaints/77628290/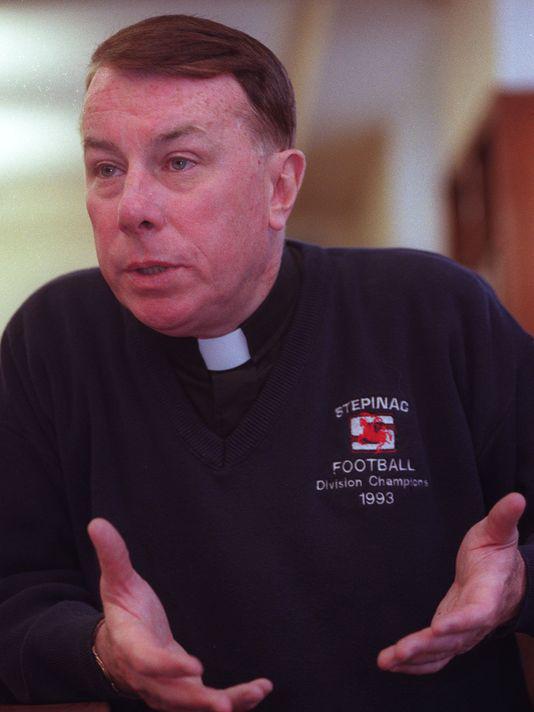 This file phone from May, 12, 2000, shows Monsignor John O'Keefe.
Photo by Gregory Raymond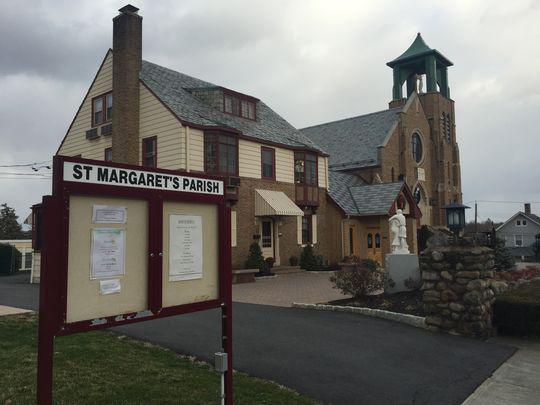 Bishop Dominick J. Lagonegro, who is also an episcopal vicar and personal representative for Cardinal Timothy Dolan, spoke to parishioners who gathered for for Mass at St. Margaret of Antioch church on Saturday, Dec. 19, 2015.
Photo by Michael D'Onofrio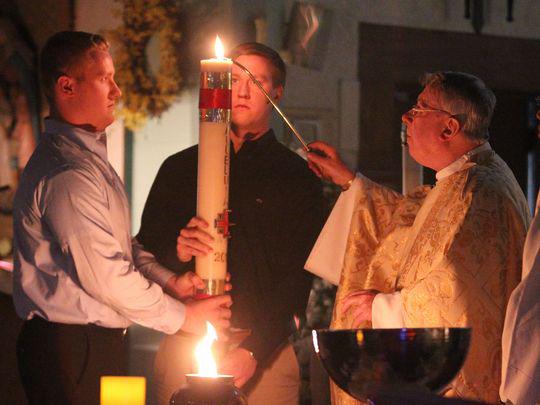 In this file photo from April 7, 2012, Monsignor John O'Keefe, right, lights a candle during the the Easter vigil at Saint Margaret of Antioch Catholic Church in Pearl River.
Photo by Peter Carr
Rockland authorities are prepared to launch an investigation into a longtime Pearl River priest who has been accused of sexually abusing a child more than 30 years ago.
But no allegations of wrongdoing in Rockland by Monsignor John O'Keefe, a pastor at St. Margaret of Antioch, have been received by authorities, Rockland District Attorney Thomas Zugibe said Saturday.
"At this time there are no allegations of misconduct in Rockland County," Zugibe said.
His office has been in touch with the Archdiocese of New York, which earlier this week told St. Margaret parishioners that O'Keefe was suspended from the parish where he has served since 2003.
Zugibe urged anyone with information to contact the Orangetown police, whose jurisdiction includes Pearl River.
Police said Saturday that they were aware of the allegations but had not received any calls.
O'Keefe has denied abusing the child.
Archdiocese of New York spokesman Joseph Zwilling said the church was contacted by a lawyer representing the alleged victim.
That person was living in the Bronx in the early 1980s when the two acts of abuse allegedly happened. The victim said the abuse took place in New York and Virginia.
O'Keefe celebrated the 40th anniversary of his ordination in 2012, while he was at St. Margaret's.
The priest has also served in Westchester, where he was named the first president of Archbishop Stepinac High School in 1992. He is also listed on the school's Alumni Hall of Fame on the school website.
A spokesman for Stepinac declined to comment Saturday.
Judy Jones, an associate director of SNAP, Survivors Network of those Abused by Priests, said that victims of sexual abuse often wait until they are well into adulthood to share their experiences.
"If you're a child abused by a priest, who's going to believe you?" she said. "Often it's not until victims have children who are the same age as them when they were abused that they come forward."
On Saturday at 4:30 p.m., more than 150 parishioners gathered for Mass at St. Margaret's. Taking part in the Mass was Bishop Dominick J. Lagonegro, who is also an episcopal vicar and personal representative for Cardinal Timothy Dolan.
Standing on a dais at the end of the Mass, Lagonegro read to parishioners the letter sent out by Dolan earlier in the week about the abuse allegations against O'Keefe. As Lagonegro read the letter, there was no audible reaction from parishioners.
"This news is sad for all of us," he told the congregation. He added that it was a "difficult time for the parishioners of this church."
Zwilling, who was at the afternoon Mass, said Lagonegro was "here, on behalf of the cardinal, to show the concern and support of the archdiocese for this parish."
Lagonegro is also expected to participate in several Masses at St. Margaret's on Sunday.
The church's weekly bulletin for the fourth week of the month, stacked in piles inside the auditorium, still listed O'Keefe as pastor of the church.
Tim Heisler, of Orangeburg, was one of the many parishioners at the Mass Saturday. Heisler, who was walking to his car with his family after the Mass, said he received Dolan's letter on Friday in the mail about the allegations against O'Keefe.
Heisler said the community is standing behind O'Keefe, whom he described as "very beloved in the church."
"It was an accusation from 30 years ago," Heisler said. "You don't know how people's memories — how accurate somebody's going to be from 30 years ago. I find it hard to believe. I hope he's innocent."
Contact: mcdonofrio@lohud.com