Accused priest cleared
By Destiny Lopez
Republican-American
December 23, 2015

http://www.rep-am.com/news/local/929118.txt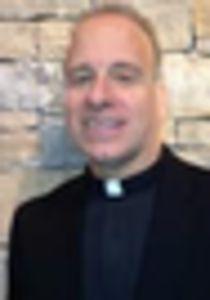 The Rev. Jeremiah Murasso was accused of sexual abuse of a minor in June. The alleged abuse was found insubstantial and Murasso will return to ministry. Republican-American Archives
WATERBURY — The Rev. Jeremiah Murasso of Blessed Sacrament Church and the Shrine of St. Anne will return to ministry after accusations of sexually abusing a minor were found insubstantial by the church.

The Archdiocese of Hartford said in a release Monday it "conducted an extensive and thorough investigation" of the sexual abuse allegations made this past summer and found the accusations without basis.

Attempts to reach Murasso were unsuccessful Tuesday afternoon.

In a statement last June, the archdiocese said the alleged abuse took place 20 years ago while Murasso was serving as director of St. Francis Home for Children in New Haven. The orphanage, also known as Highland Heights, closed in September 2012 after more than 160 years of service.

Established procedures prompted the archdiocese to place Murasso on administrative leave for six months while the allegations were being investigated.

Blessed Sacrament and the Shrine of St. Anne church bulletins continued to list Murasso as pastor during this time.

Members of St. Vincent Ferrer Roman Catholic Church in Naugatuck responded to the allegations in defense of Murasso. A post on the church's website from last June asked parishioners who knew Murasso to "attest to his good character" by writing letters to Archbishop Leonard P. Blair.

Murasso served at the Naugatuck church during the time of the alleged abuse.

Don and Jackie Duman, both parishioners of St. Vincent Ferrer Church for more than 20 years, said they never accepted they accusations.

"We thought, him, of all people? He was a little bit of a reluctant person, he didn't force himself on people," Don Duman said.

Duman recalls Murasso balancing his time at the church with his job at St. Francis Home for Children but the children at the orphanage were always top priority.

"He carried a beeper on his belt 24 hours a day. If that beeper went off, he would excuse himself from whatever he was doing and be on the road there," Duman said.

The Rev. Kevin J. Forsyth, a former reverend of St. Vincent Ferrer's who currently serves at St. Augustine Parish in Seymour, included his thoughts in the post and said the accusations were "baseless and just about money."

"In the 12 years I've served you, no one — not one person — has ever said anything bad about Father Murasso's behavior around children," read the online post. "No one — not one person — has ever said anything about having a suspicion about Father Murasso. No one!"

Calls made to Forsyth on Tuesday were not returned.

Murasso, born and raised in Connecticut, returned to the state for ministry in 1979 after earning a master's degree in dogmatic theology and another in pastoral theology from Pontifical Gregorian University in Italy. He later earned additional master's degrees and a doctorate in psychology.

The Graduate Theological Foundation, a nonprofit interreligious institution of higher learning in Mishawaka, Ind., lists Murasso on their website as a professor of pastoral logotherapy. Calls to the institution were not answered and it was not clarified if Murasso continued to serve as a professor while under investigation.

The archdiocese online statement read: "Father Murasso is being returned to ministry here with all his priestly faculties having been restored. That means Father once again has the ability to celebrate the Eucharist and other Sacraments, as well as attend to the temporal and pastoral needs of the Catholic Church and its parishioners."

Jackie Duman said her perish applauded the announcement of Murasso's return last Sunday.

"We're very happy that he's back with his parish where he wants to be. It's been a difficult time for him, I'm sure," she said.