Priest who led New Haven orphanage cleared of sex abuse charge
By Ed Stannard
New Haven Register
December 29, 2015

http://www.nhregister.com/general-news/20151229/priest-who-led-new-haven-orphanage-cleared-of-sex-abuse-charge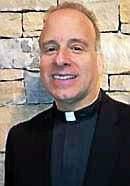 The Rev. Jeremiah Murasso
A Roman Catholic priest who was accused of child sexual abuse as director of the St. Francis Home for Children in New Haven in the 1990s has been cleared of the charge by the Archdiocese of Hartford.
The Rev. Jeremiah N. Murasso has returned to his parishes of Blessed Sacrament Church and the Shrine of St. Anne in Waterbury. He was director of the St. Francis orphanage, also known as Highland Heights, from 1992 to 1995. The home closed in 2012 after 160 years.
Murasso also served at St. Joseph Church in New Haven from 1982 to 1985 and at St. Vincent de Paul Church in East Haven from 1985 to 1989. While director of the St. Francis Home, Murasso was pastor of St. Vincent Ferrer Church in Naugatuck.
A statement by the archdiocese posted this month said it had "conducted an extensive and thorough investigation of the child sexual abuse allegation involving Father Murasso" and "determined that the allegation was not substantiated."
Chris Farris, a parishioner and member of Blessed Sacrament School's Home School Association, said Tuesday, "We are thrilled beyond words" that Murasso has returned to the parish.
"We have prayed and prayed and prayed for Father's return and we had the best Christmas blessing ever and everybody's so happy to have him back," she said.
Murasso did not respond to a message left for him.
The decision was harshly criticized by David Clohessy, director of the Survivors Network of Those Abused by Priests.
"Hundreds of times, Catholic officials have repeated this dangerous pattern: deeming child sex abuse reports against clerics 'not substantiated,' putting those clerics back into parishes, then removing them again later for the same allegations or added allegations, and having put vulnerable kids in harm's way for years and years," Clohessy said in a statement. "It's utterly tragic and irresponsible. It's proof that bishops keep putting their employees above their flocks."
Clohessy also questioned how extensive the investigation was, calling on Archbishop Leonard Blair to hold a press conference to explain the process. A spokeswoman for the archdiocese could not be reached for comment Tuesday.