Civil Suit Filed Against Diocese of Winona – Bishop Knew Priest Was Dangerous
Noaka Law Firm
January 5, 2016

http://noakerlaw.com/civil-suit-filed-against-diocese-of-winona-bishop-knew-priest-was-dangerous/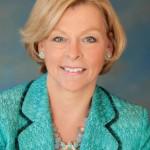 Professor Marci A. Hamilton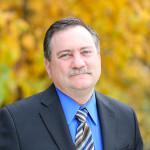 Attorney Leander James IV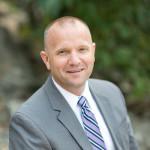 Attorney Craig Vernon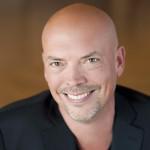 Attorney Patrick Noaker
Bishop More Interested in Bank Loan Than Protecting Children from Child Predator
(Winona, Minnesota – January 05, 2016.) Today, the Hamilton James law group filed a civil lawsuit on behalf of a former Winona man against the Diocese of Winona relating to sexual abuse by Fr. Richard Hatch in 1962 when the boy was 13 – 14 years of age and a parishioner and student at St. Mary's Catholic Church and School. Documents released by Hamilton James reveal that the Winona Bishop was more concerned about Fr. Hatch's loan with the First National Bank of Pipestone than Hatch taking children with him to Florida.
In the civil Complaint, a man described as John Doe 121 brings claims of negligence against the Diocese of Winona for exposing him to alleged sexual predator Fr. Richard Hatch and for failing to properly supervise Fr. Hatch, thereby endangering children. According to the Complaint, Fr. Hatch sexually abused Doe on and around the premises of St. Mary's Church and School in approximately 1962, when John Doe 121 was approximately 13 or 14 years old.
According to the Complaint, in a letter of July 13, 1961, the Bishop warned Hatch to be more careful with money, and then threw in a line about the protection of children. In the letter, the Bishop stated "I have spoken to you several times in regard to your apparent disregard and lack of concern for debts which you have and which you incur," "Such actions jeopardize the good name and reputation of the Church and particularly of individual priests."
The Complaint also states that the Diocese of Winona had information that Fr. Hatch was a threat to children. The Complaint also specifically cites another document showing the Diocese knew Fr. Hatch was a sexual threat to parish boys prior to transferring Hatch to St. Mary's. In a May 28, 1964 letter from Msgr. Emmett F. Tighs, Chancellor of the Diocese of Winona, stated that "Fr. Hatch was a problem here in our Diocese during the years of his service." In that same letter, Msgr. Tighs also confirmed that Fr. Hatch "was accused of many indiscretions and much imprudence" and Msgr. Tighs also described Fr. Hatch as "a very disturbed man."
Professor and Attorney Marci Hamilton put this case in the national context: "Once again, a diocese failed to prioritize the protection of children, and instead focused on bureaucratic details while children suffered. While it is no longer surprising, it is no less of a shock to the conscience."
"This case is very upsetting," said Minneapolis attorney Patrick Noaker, a veteran child sex abuse lawyer, "because the Diocese could have easily avoided the sexual abuse of this boy entirely. "Patrick is one of the attorneys representing John Doe 121. "The Bishop knew that Fr. Hatch had been sexually inappropriate with parish boys in St. James and instead of removing him, the Bishop transferred him to St. Mary's in Winona exposing unsuspecting parents and children to a dangerous sexual predator."
Attorney Leander James, also representing Doe 121, pointed out, "It's unbelievable that in the July 13, 1961 letter, the Winona Bishop appeared to care more about a bank loan taken by Fr. Hatch than the teenagers that Fr. Hatch took to Florida and sexually abused."
This lawsuit is filed pursuant to the Child Victim Act that suspended the time limits for filing civil childhood sexual abuse cases until May 2016.
Click Here for Civil Complaint filed January 5, 2016
Click Here for July 13, 1961 Letter from Winona Bishop
Click Here for August 25, 1963 Letter from Fr. Richard Hatch From Sex Offender Treatment
Click Here for May 28, 1964 Letter from Winona Chancellor Tighe
ABOUT THE HAMILTON JAMES TEAM:
Professor Marci A. Hamilton is one of the United States' leading church/state scholars and holds the Paul R. Verkuil Chair in Public Law at the Benjamin N. Cardozo School of Law, Yeshiva University, where she specializes in church/state issues and the dynamics of child sex abuse in institutional settings. Professor Hamilton is an author and lecturer on the protection of vulnerable children from institutions and a national leader and advocate for legislative reform – particularly statutes of limitation reform through her website, www.sol-reform.com – for the protection of children from sexual abuse.
Professor Hamilton is the author of Justice Denied: What America Must Do to Protect Its Children (Cambridge University Press 2008, 2012); God vs. the Gavel: Religion and the Rule of Law (Cambridge University Press 2005, 2007); and the co-editor of Fundamentalism, Politics, and the Law (Palgrave Macmillan 2011). She is currently a bi-monthly columnist for www.justia.com and was a bi-monthly columnist for www.findlaw.com for ten years. She has been a visiting professor at Princeton University, New York University School of Law, Emory University School of Law, and the Princeton Theological Seminary.
Professor Hamilton clerked for Associate Justice Sandra Day O'Connor of the United States Supreme Court after graduating from the University of Pennsylvania Law School; the Graduate School of Pennsylvania State University; and Vanderbilt University. She is a member of Phi Beta Kappa and Order of the Coif.
She is on the Advisory Boards of numerous organizations, including the National Crime Victims Center, MaleSurvivor, and justice4pakids. She has been honored as one of Pennsylvania's Women of the Year; received the National Crime Victim Bar Association's Frank Carrington Champion of Civil Justice Award; the E. Nathaniel Gates Award for outstanding public advocacy and scholarship; and the Lifetime Achievement Award for Pro Bono Legal Service to veterans groups, presented by the Air Force Association, the National Association of Uniformed Services, and CORMV.
Attorney Leander James IV is a founding shareholder of James, Vernon & Weeks, P.A. He has extensive experience in civil trial work, achieving large settlements and verdicts. He represents sexual abuse survivors, the catastrophically injured and business and property owners in serious disputes. Mr. James was a principal architect of the $166 million dollar Northwest Jesuit settlement and his cases have established appellate law. His practice is state, regional and national in scope. Mr. James is the past President of the Idaho Trial Lawyers Association, and is currently President of the Idaho Trial Lawyers Association Foundation, Inc. He is an appointed Chair on the Idaho State Bar Professional Conduct Board. In 2011 the Bar awarded Mr. James the prestigious Service Award for his public service.
Attorney Craig Vernon has extensive experience in civil litigation, obtaining high-end settlements and verdicts. Mr. Vernon was raised and educated in Idaho. After completing his undergraduate degree in 1993 with a Bachelors Degree in Economics, Mr. Vernon attended the University of Idaho Law School where he graduated in 1996. During law school, Mr. Vernon was a Langroise Scholarship recipient and selected as a National Moot Court Competitor. Mr. Vernon practices in State and Federal Courts in both Idaho and Washington. He is also licensed in the Eastern District of Wisconsin. Mr. Vernon has also represented clients in cases heard by the Idaho Supreme Court as well as other Appellate Courts in both Idaho and Washington. Mr. Vernon has been a regional director for the Idaho Trial Lawyers Association and is a member of the American Association of Justice. Mr. Vernon has also served as a mediator, evaluator and arbitrator. His practice emphasizes helping survivors of sexual abuse across the nation. Mr. Vernon and his wife Liliana have three children and live in Coeur d'Alene.
For 25 years, Attorney Patrick Noaker has represented clients in courtrooms and arbitrations across the country. Patrick loves to go to court. Patrick has represented hundreds of sexual abuse survivors in cases across the United States. Patrick is a member of the Million Dollar Advocates Forum for winning multiple jury trial verdicts exceeding $1M and for winning millions more in settlements (Diocese of Kansas City $10M settlement, Diocese of Davenport Bankruptcy settlement $37M). Patrick has also been selected by his peers as a Minnesota SuperLawyer. Patrick is a former Death Penalty Attorney who conducted a number of trials involving charges of first-degree murder. No matter what, Patrick will aggressively fight for you to achieve justice.