Jesuits Reached Settlement of 2 Lawsuits against Former St. Louis University President Daniel O" Connell
Lawyer Herald
January 8, 2016

http://www.lawyerherald.com/articles/25958/20160108/jesuits-settlement-lawsuits-st-louis-university-president-daniel-o-connell.htm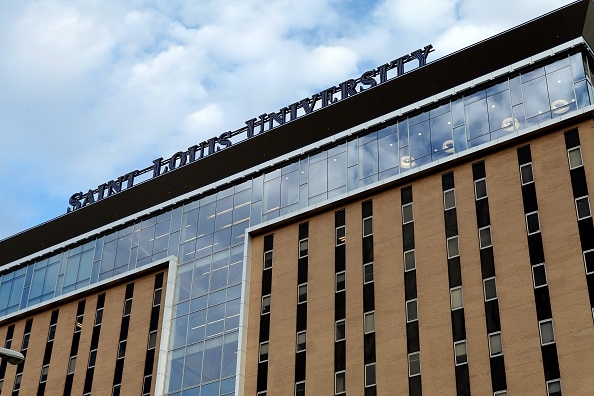 ST. LOUIS - NOVEMBER 15: Joe and Loretta Scott Hall at St. Louis University in St. Louis, Missouri on November 15, 2015. (Photo By Raymond Boyd/Getty Images)(Photo : Raymond Boyd / Getty Images)



A former president of St. Louis University was sued by two women over sexual abuse. Daniel O' Connell was a known professor at St. Louis and in the late 1960. On Wednesday, according to an activist group, one woman was said to have received a total of $281,000 to settle Daniel O' Connell's case. The woman also claimed that officials breached an agreement to bar the professor from teaching.

During the counselling sessions in 1960, a female undergraduate alleges that Daniel O' Connell used his authority in school to sexually abuse. And in 2012, the same woman filed a lawsuit stating that the professor held her on his lap while indulging in masturbation. The woman said that Daniel O' Connell told her that sex would bring her closer to God. Daniel O' Connelly and the lawyers of St. Louis University denied such allegations.

From 1974-1978, Daniel O' Connell became St. Louis University's president, however the allegations of sexual abuse did not stop. It was reported last week that St. Louis University and the Jesuits of Missouri Province agreed to pay 'Jane Doe 929' $200,000 to settle the 2012 case filed against the professor. Days before reaching an agreement with Jane Doe 929, another victim went to file lawsuit against Daniel O' Connell again. The University then agreed to pay her $81,000.

It was known that Jane Doe 929 contacted the attorney of Kansas City after finding out that Daniel O' Connell's name appeared in New York Times' coverage back in 2010. According to Jane Doe 929, the New York Time's article stirred her own repressed memories of the presiden't sexual abuse.

Jesuits lawyers referred the queries to their spokeswoman, which reads "In resolving the cases through mediation, it was our goal to provide an opportunity for and assistance with healing." The Jesuits' camp then added that they understand that it is important for them to respond compassionately and in a timely way whenever anyone brings forward an allegation against any of their members. Meanwhile, lawyers of Daniel O' Connell could not be reached for comment.

The Jesuit's spokeswoman also added that they have policies and educational programs in place to ensure that all of their members are trained in maintaining professional boundaries and that all Jesuit institutions continue to work diligently to ensure each is a safe environment. The trial was scheduled for later this year.