Trial Date Set for Minnesota Priest Accused of Abusing Girls
Inforum
January 12, 2016

http://www.inforum.com/news/3922729-trial-date-set-minnesota-priest-accused-abusing-girls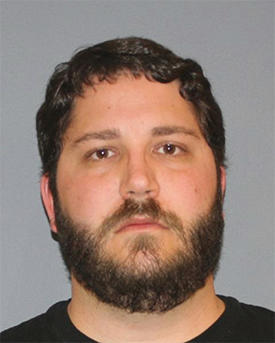 The Rev. Brian Lederer, 29, parochial vicar at Blessed Sacrament Parish in Hibbing. Submitted photo.



A June trial date has been scheduled for a Hibbing priest accused of sexually abusing four girls.

A five-day trial for Brian Michael Lederer, 30, is set to begin June 13 in State District Court in Hibbing, according to court records.

Sixth Judicial District Judge David Ackerson previously denied a motion to dismiss the charges, and not guilty pleas were entered on Lederer's behalf on Nov. 30.

Authorities said four girls, ranging in age from 10 to 14, came forward to report incidents of inappropriate touching by Lederer, who worked at Blessed Sacrament Parish and the Assumption Catholic School.

The girls reported several occasions of Lederer touching their breasts or genital areas over their clothing, according to the charges. Some of the victims also said that Lederer "snapped" their bras and engaged in other inappropriate behavior.

At trial, Lederer will face four counts of second-degree criminal sexual conduct and two counts of fourth-degree criminal sexual conduct.

Authorities also charged Lederer with possession of child pornography after recovering suspected images from his computer, but Ackerson last month granted a motion to sever that count from the case, finding that it was not part of a "single behavioral incident."

As a result of the decision, prosecutors must file that charge separately or drop it altogether.

Lederer, who is free on $250,000 bond, was placed on leave from the Diocese of Duluth after the allegations arose last May.