Former priest barred from contact with anyone under 16, turns up at other NH churches
By Ray Duckler
Concord Monitor
January 16, 2016

http://www.concordmonitor.com/photos/20537659-95/former-priest-barred-from-contact-with-anyone-under-16-turns-up-at-other-nh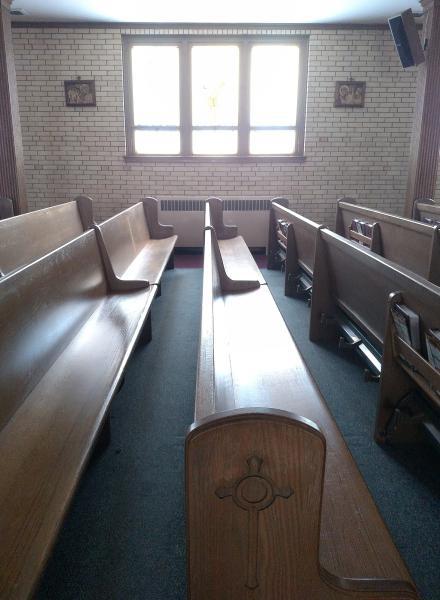 Inside of St. John the Evangelist Church, Hudson, New Hampshire.
Photo by Don Himsel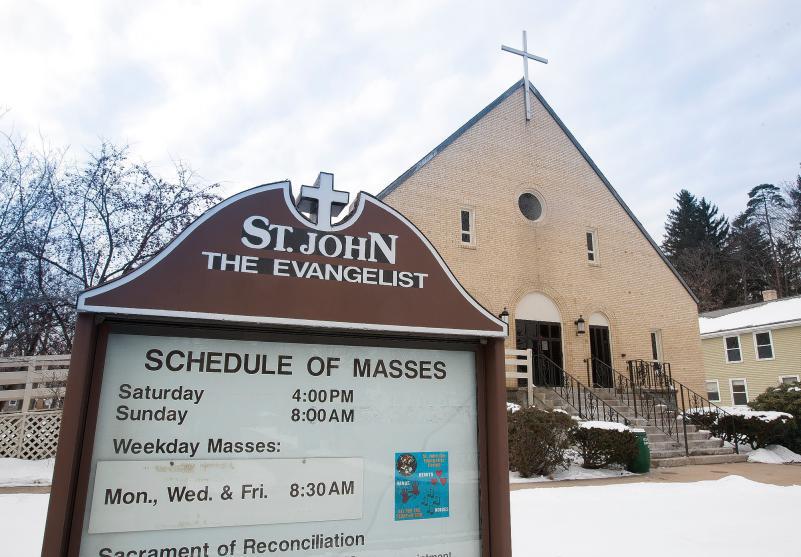 St. John the Evangelist Church, Hudson, New Hampshire.
Photo by Don Himsel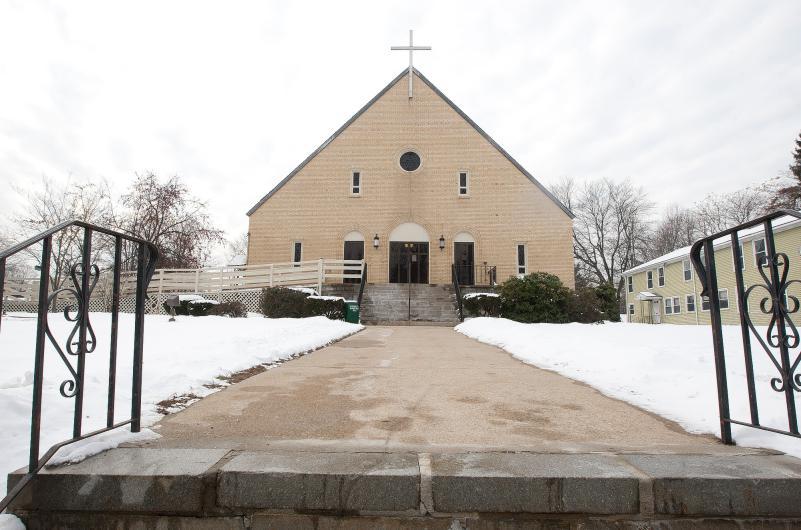 St. John the Evangelist Church, Hudson, New Hampshire.
Photo by Don Himsel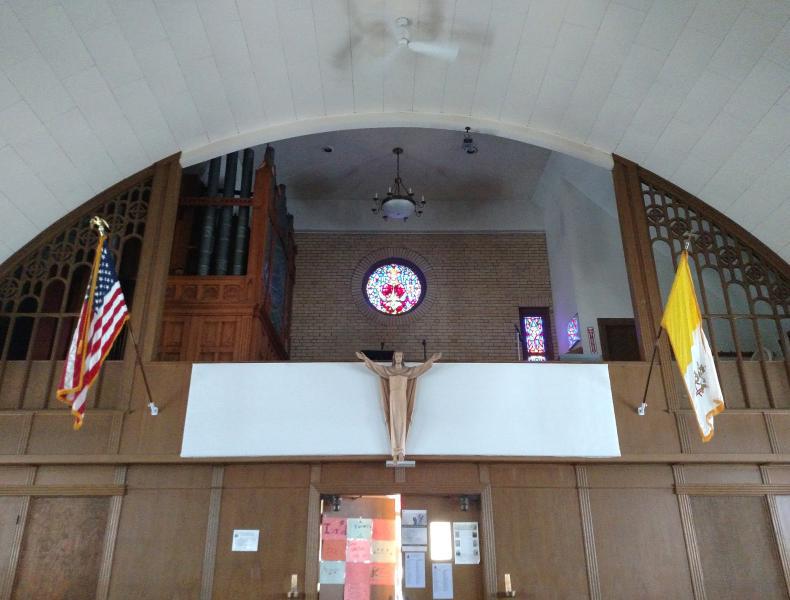 Inside of St. John the Evangelist Church, Hudson, New Hampshire.
Photo by Don Himsel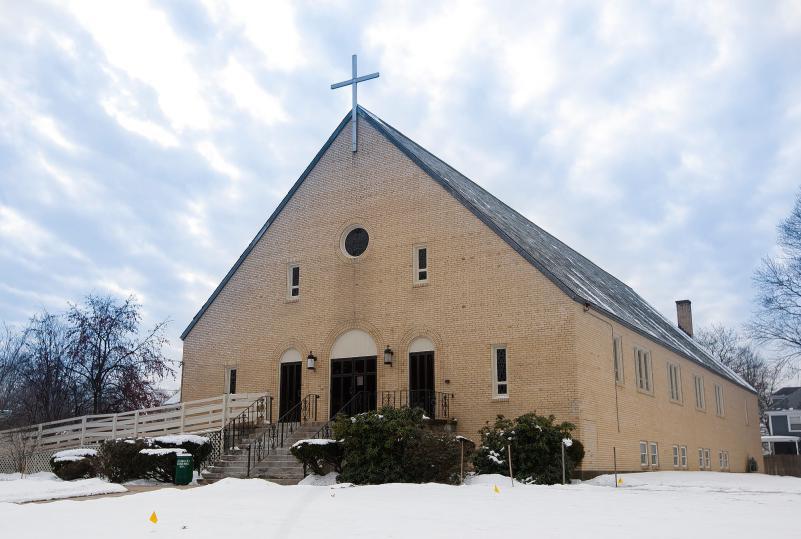 St. John the Evangelist Church, Hudson, New Hampshire.
Photo by Don Himsel
The South Parish Unitarian Church, locked during a cold winter rainstorm, looked like so many other churches in so many other towns.
Its steeple and clock, standing tall at the edge of Charlestown's main strip, rose through the mist, a sign out front attached to weathered brick reading "built in 1844."
Recently, a man named Mark Fleming, a former Catholic priest accused of molesting three young boys in the 1980s, worked at this historic site, perhaps breaking an agreement that forbade him from having contact with children younger than 16.
A Manchester attorney, Mark Abramson, who represented the boys in a civil suit in 2002, is still outraged that Fleming never served any prison time.
"It's a shame the public can't have the opportunity to hear in detail from these boys what happened," Abramson said in a phone interview. "Now of course they are grown men, but they are haunted by this and it could have destroyed their lives, and to some extent it has."
Like so many other priests who faced credible accusations of sexual assault, Fleming was never prosecuted. Many priests were protected by an expired statute of limitations, or perhaps families were unwilling to face them in a criminal trial.
As a result, many of the priests who were exposed for inappropriate sexual relationships in Massachusetts and New Hampshire remain free to live wherever they want, away from the watchful eye of law enforcement.
The Monitor learned about Fleming's background in Charlestown from David Clohessy, the national leader of the Survivors Network of those Abused by Priests, or SNAP.
Clohessy, who is based in St. Louis and was sexually abused by a priest as a child, wrote on his website last month that Fleming "now heads the South Parish Unitarian Church in Charlestown."
Fleming, who lives in Manchester, told the Monitor by phone that he worked at the church "for quite some time." He said officials were aware of his background, and said children were never part of the congregation.
Hard of hearing and startled by the call, Fleming hung up before revealing any more information. His freedom, though, underscores the state's inability to prosecute men who would have been put behind bars if not for the power of their white collars.
Paperwork from the Diocese of Manchester and the attorney general's office reveal that Fleming admitted molesting the three boys, all brothers, at Saint John the Evangelist Parish in Hudson in 1983.
"The incident of abuse involved an 11-year-old child lying naked on a bed in the rectory in Hudson. Rev. Fleming was discovered fondling the genitals of the boy. Rev. Fleming has admitted the act, having been confronted by his superiors," stated a child sexual abuse report to the attorney general's office.
The boys' father, documents show, declined to press charges, saying the family wanted to avoid shame and scandal.
Fleming then signed an agreement in 1984 that forbade him from "teaching or in any way participating in any future religious, educational, or organized social programs which involve children under the age of 16 . . . for the remainder of his natural life."
In that same agreement, the Hillsborough County Attorney's office agreed not to seek indictments if Fleming stuck to the deal.
If Fleming, now 63, violated the agreement, he could potentially face prosecution for the original offenses, lawyers said, but that could ultimately fall to a judge to decide.
Fleming resigned from the Diocese of Manchester while undergoing therapy in Missouri in 1986.
Another document, a confidential memorandum from 1997 sent by Monsignor Normal Bolduc to Bishop Francis Christian, incorrectly reported that Fleming "passed away sometime last month."
John Hurley, director of communications for the Unitarian Universalist Association, based in Boston, wrote in an email to the Monitor that a Mark Fleming worked at the First Universalist Church of West Chesterfield from 1998 to 2000.
The Monitor was not able to confirm that this was the same person accused of assaulting children in 1983.
In 2002, Fleming was named in a civil suit brought by the three boys who had accused him of molesting them in '83, which ended in a settlement.
Abramson said Fleming should have been locked up for his crimes. He no longer represents victims of child sexual abuse. "It just took a toll on me personally," Abramson said.
As for Fleming, he told the Monitor he recently left the Unitarian church in Charlestown. His exact role there and whether he had contact with minors remains a mystery.
He became a member in October 2013, according to Hurley. Fleming lists himself as a minister on his LinkedIn account.
"We have no indication that he was serving them as a minister, only that he was a member," Hurley said in his email. "His exact role in that congregation could only be ascertained by checking with the congregation."
One number listed for the Charlestown church was disconnected, while another rang for a while before a high-pitched beep sounded.
And recently, the doors there were locked.
Contact: rduckler@cmonitor.com