Church Ids Past Pacific County Priests As Alleged Child-sex Abusers
By Matt Winters
Daily Astorian
January 21, 2016

http://www.dailyastorian.com/Local_News/20160121/church-ids-past-pacific-county-priests-as-alleged-child-sex-abusers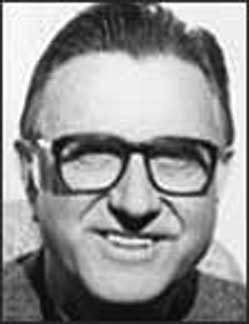 James Knelleken



In all but one case, the implicated local priests are known to be deceased

LONG BEACH, Wash. — At least three Roman Catholic priests stationed in Pacific County from 1958 to 1971 were identified Friday by the Archdiocese of Seattle as being among 77 Catholic clergy believed to have sexually abused Washington state children.

In one case, a Seaview priest identified by the archdiocese as a sex offender was immediately replaced by another also on the offender list. In another instance, the archdiocese has already paid a Pacific County man to settle a lawsuit over molestation by a priest in Raymond.

In all but one case, the implicated local priests are known to be deceased.

Court case

James Knelleken served at the Church of the Immaculate Conception in Raymond from 1958 through 1964. In 2009, the archdiocese agreed to a $350,000 settlement with a Pacific County man who said he was abused as a 16-year-old in 1959 by Knelleken, according to contemporary news reports. The victim was only identified by his initials in court documents. A second victim of Knelleken's from another county settled his case in October 2007 for $110,000, the Associated Press reported.

Knelleken served as priest at other Washington churches until 1988, when he was removed from active ministry and defrocked by the church before his death in 2003, an attorney said in 2009.

Seaview priests

Lawrence Low, another Pacific County priest on the Jan. 15 list, had not previously been identified as an alleged sex offender. Low served as priest at St. Mary's Catholic Church in Seaview for four years. The archdiocese said he is deceased, but did not state his date of death, what he is believed to have done to children, or whether he faced disciplinary action while still alive.

Low became priest for the Long Beach Peninsula and Naselle on June 27, 1965, after being ordained in 1955, according to Chinook Observer back issues. His arrival was front-page news. After four years, he left on June 23, 1969, for St. John Vianney Church on Vashon Island. He continued ministerial assignments elsewhere in western Washington until 1987.

Low was replaced by another sex offender identified by the Seattle archdiocese — Dermot Foyle, who was ordained by a diocese in Ireland. Foyle began ministering in Washington state in 1952. Although the archdiocese's list indicates his last assignment was in Castle Rock from 1965 to 1969, back issues of the Observer show he was the Catholic priest in Seaview from June 1969 until about March 1971, when he was replaced by a priest not implicated in the scandal.

"Father Foyle is a native from County Tipperary, Ireland, and leaves no mistake about it when conversing with friends," the Observer reported in front-page photo caption on July 4, 1969. "Already, Father Foyle has made many friends in this area."

The archdiocese said it is unknown whether Foyle is still living or faced any disciplinary or legal consequences. An Internet database indicates an individual with this unusual name died in 2004.

In addition to the three Pacific County priests, the list identifies deceased priest James Toner, who served at St. Joseph Church in Pe Ell from 1926 to 1938. Though it is in far western Lewis County, the church also serves some Catholics in Pacific County's neighboring Willapa River Valley.

A civil suit filed in August 2010 alleges Toner abused a boy in 1944 at Briscoe Memorial School in Kent and that this abuse was reported to the archdiocese, but nothing was done.

Church explains list

In a letter accompanying the released names, Seattle Archbishop J. Peter Sartain said "I am publishing a list of clergy and religious brothers and sisters for whom allegations of sexual abuse of a minor have been admitted, established, or determined to be credible. These are individuals known to have served or resided in the Archdiocese (between 1923 and 2008). This action is being taken in the interest of further transparency and accountability, and to continue to encourage victims of sexual abuse by clergy to come forward."

The list was compiled through a process started in early 2014 involving an independent outside consultant — former FBI agent Dr. Kathleen McChesney and her firm, Kinsale Management Consulting — and the members of the Archdiocesan Review Board.

"Despite our best efforts to assure that this information is accurate and complete, we know that this list may include errors or be incomplete," the archdiocese said. About 1,000 hours of staff time were devoted to the effort.

"I express my deepest apologies for the actions of those who were in positions of trust and who violated that sacred trust by abusing the vulnerable in their care," Sartain wrote. "Our work in this area will not be complete until all those who have been harmed have received assistance in healing, and until the evil of child sexual abuse has been eradicated from society."

Sartain encouraged abuse survivors who have not previously come forward to do so by contacting the archdiocese's pastoral outreach coordinator at 800-446-7762.

Since the late 1980s, the Seattle Archdiocese has paid about $74 million in settlements for 392 claims of sexual abuse of minors. It also paid about $580,000 in counseling for victims and family members over the last 10 years, according to the archdiocese.