Catholic diocese counters claims that whistleblower priest was 'frozen out'
By Ruth Gledhill
Christian Today
January 26, 2016

http://www.christiantoday.com/article/catholic.diocese.counters.claims.that.whistleblower.priest.was.frozen.out/77761.htm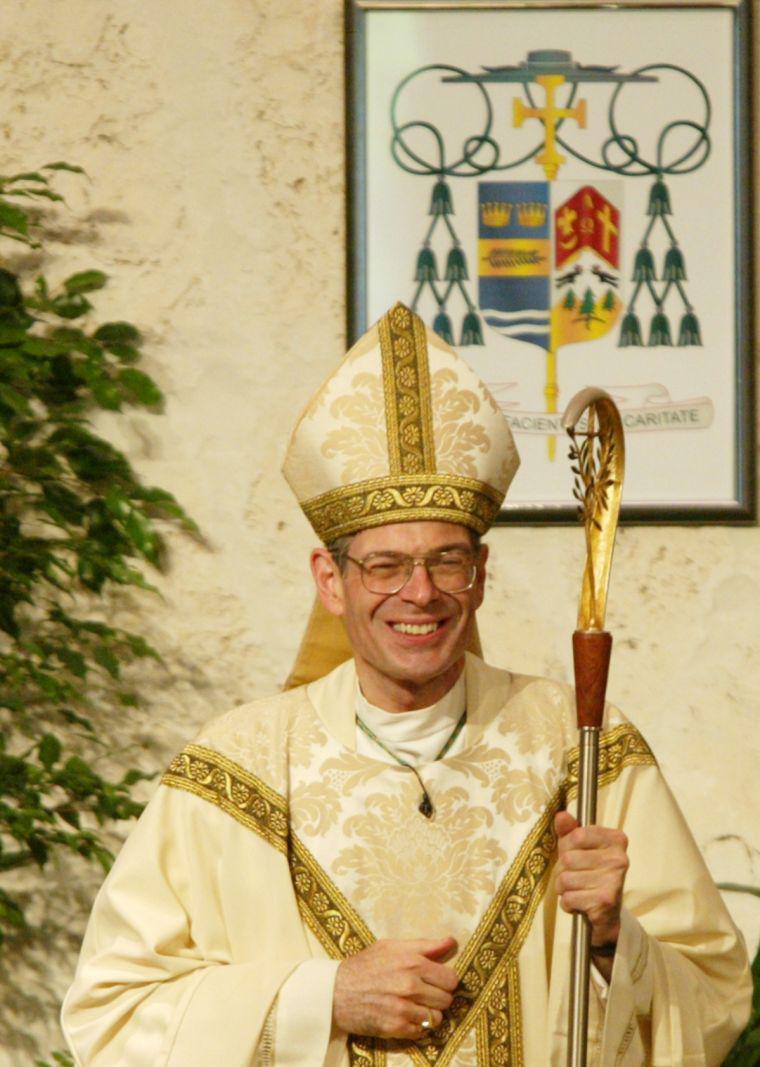 Bishop Gerald Barbarito of the Diocese of Palm Beach, Florida
A US Catholic diocese has countered claims that an Irish priest who called police after a colleague showed child pornogaphy to a 14-year-old boy has since been "frozen out" by the Church.
The Diocese of Palm Beach said an article published in Ireland was "completely inaccurate".
The diocese also said that the "reassignment" of Father John Gallagher was "not related" to the incident with the visiting priest.
Father Gallagher said he is living in a friend's home after locks at his parochial house were changed and he was placed on medical leave by his bishop. He claimed he was told by a church official to put a priest accused of paedophilia on a plane rather than cooperate with police. He said he has written to bishops and failed to get a satisfactory response.
He reported Father Jose Palimattom, who in December 2014 was visiting the Holy Name of Jesus Christ Catholic Church in West Palm Beach from the Franciscan Province of St Thomas the Apostle in India. According to an arrest report, four weeks after Palimattom arrived at the church, he approached a 14-year-old boy after Mass and showed him images of naked boys.
Father Gallagher claims he attempted twice to report the incident to the Diocese of Palm Beach, but no action was taken. He eventually called the sheriff's office and Father Palimattom was arrested on charges of possession of pornography and distributing it to a minor.
He pleaded guilty, was sentenced to six months in jail and ordered to be deported back to India.
The diocese said at the time that it carries out thorough screenings of visiting priests before granting them faculties to minister or celebrate sacraments within its diocese.
Bishop of Palm Beach, Gerald Barbarito, said the allegation had been taken very seriously. He expressed sincere regret to the family involved and all the faithful hurt by the "regrettable matter".
Regarding the article in the Irish Independent, the diocese said it stood by this position.
A statement read: "As for the other allegations which the article reports were made by Father John Gallagher, the Diocese of Palm Beach deems them to be a completely inaccurate reflection of the facts. Father Gallagher's reassignment was not related to the incident with the visiting priest.
"In part, these inaccuracies include: Father Gallagher was not demoted but given a new assignment with residence. The locks were not changed at Father Gallagher's former parochial house, leaving him homeless. Father Gallagher requested a medical leave freely on his own and has been negligent in informing the Diocese of his current residence."