Former Calcasieu Priest Mark Broussard Found Guilty of Sexually Abusing Altar Boys
By Theresa Schmidt
KPLC
February 5, 2016

http://www.kplctv.com/story/31152517/former-calcasieu-priest-mark-broussard-found-guilty-on-all-counts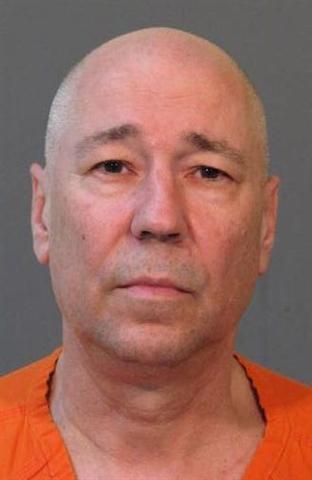 Mark A. Broussard (Source: Calcasieu Parish Sheriff's Office).



A former Catholic priest molested and raped altar boys in Calcasieu Parish in the 1980s and 1990s.

A Calcasieu Parish jury found Mark Anthony Broussard, 60, guilty on two counts of aggravated rape, molestation of a juvenile, aggravated oral sexual battery and aggravated rape. The verdict came scarcely two hours after deliberations began.

The jury verdict was 11 to 1. The jury began deliberating at 12:53 p.m. and delivered the verdict at 2:50 p.m.

Sentencing is set for 9 a.m. on March 11.

Broussard sexually abused two boys while a priest at Our Lady Queen of Heaven and at St. Henry catholic churches in the 1980s and 1990s.

Four men took the stand claiming to have been abused by Broussard, but the charges only revolved around two of them. Broussard became a priest at Queen of Heaven in 1986.

In her closing argument, prosecutor Cynthia Killingsworth asked jurors to hold Broussard responsible.

Some of the allegations were that Broussard abused the boys in a confessional. She said Broussard specifically targeted altar boys because he could isolate them. Killingsworth said Broussard groomed the boys by befriending them and bringing them to McDonald's and out bowling.

After the verdict, Killingsworth and Assistant D.A. Jacob Johnson took questions outside the courthouse.

Killingsworth expressed satisfaction Broussard won't be a risk to other children. "It's not going to happen to another child again from Mark Broussard, because he's done.

Johnson described Broussard this way: "Evil, heinous monster. That's as simple as I can put it."

There was jubilation for prosecutors as well as victims and their families, many of whom were in tears as they hugged and congratulated prosecutors and the victims for their courage.

After the verdict was read, Broussard turned around and told his family, "I love you." He was then led out of the courtroom by deputies.

According to testimony, Broussard was a predator victimizing children for 30 years, but the lapse of time didn't seem to dull the pain for victims who clearly had difficulty talking about what happened. One choked up on and off during testimony.

Killingsworth said they are pleased to perhaps have brought some measure of closure to them.

"I think I described them as broken. And they have been broken. they have had trouble with substances, relationships, they don't trust people very well. All these things and that is a direct result of the abuse they handled at the hands of this ex-priest," she said.

Testimony of the victims made it painfully clear that the secret they had kept for so many years festered inside years and caused all of them a multitude of problems.

"This case is exactly the reason why it's important to get it out. People who are molested and people who are raped as children have a horrible time getting over it. A horrible time," she said.

"A trial is a search for the truth and we're so happy that the jury was able to find that truth and find the defendant guilty of all crimes charged which is, was the just verdict,"said Johnson.

Though Broussard was convicted of all counts, the two most serious are aggravated rape for which he faces life in prison.

Defense attorney Tom Lorenzi was not available for an interview.

During cross examination, he brought up various issues including the presence on and off of a homeless man, Dave Francisco, who stayed at the rectory at St.Henry on occasion when Father Oris Broussard was there. According to testimony, Francisco had paranoid schizophrenia and Oris Broussard let him stay there when he was having difficulties.

Lorenzi also elicited testimony about settlements between victims and the Diocese of Lake Charles, which seemed to suggest money may have been a motive to claim abuse. In closing arguments, Lorenzi also bemoaned the fact that various records on the victims concerning their mental issues and such were not available to the defense.

But Killingsworth fired back about this on rebuttal, saying the victims deserved to maintain their privacy and pointed out the victims were not the ones on trial.