Priest convicted of molestation will not get a new trial
By Torsten Ove
Pittsburgh Post-Gazette
February 9, 2016

http://www.post-gazette.com/local/region/2016/02/09/Priest-convicted-of-molestation-will-not-get-a-new-trial/stories/201602090174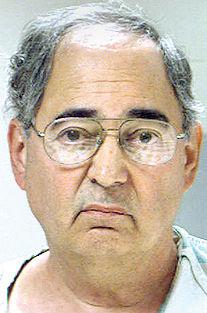 Rev. Joseph Maurizio
A Johnstown-area priest convicted of molesting orphans in Honduras will not get a new trial after a judge on Monday ruled that his lawyer failed to show that new evidence regarding one of the victims would result in an acquittal.
U.S. District Judge Kim Gibson, presiding in Johnstown, denied Rev. Joseph Maurizio's request for a second trial and set sentencing for March 2.
Rev. Maurizio was convicted in September of traveling to Honduras under the guise of doing missionary work and molesting three boys between 2004 and 2009.
The priest's lawyer, Steven Passarello, had argued that one line in a statement by one of the alleged victims, in which he said Rev. Maurizio did not molest him, had been improperly withheld by government lawyers.
The victim made the claim in a five-page victim-impact report on Sept. 20, the day before closing arguments.
The judge said government lawyers should have disclosed the statement, but said even if they had it wouldn't have changed the outcome of the trial.
Mr. Passarello has indicated he will appeal to the 3rd U.S. Circuit Court of Appeals.