Bail Set at $50k for Aurora Priest Accused of Sex Abuse
By Harry Hitzeman
Daily Herald
February 12, 2016

http://www.dailyherald.com/article/20160212/news/160219593/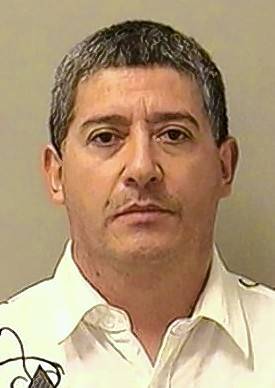 Alfredo Pedraza-Arias, a 49-year-old priest from Colombia, is accused of abusing a girl at her Aurora home and another in an office at Sacred Heart Church in Aurora



A Kane County judge set bail Friday at $50,000 for Rev. Alfredo Pedraza-Arias, a 49-year-old from Colombia accused of sexually abusing two girls younger than 13.

Pedraza-Arias was arrested at his Rockford home Thursday night. He faces two felony counts of aggravated criminal sexual abuse of a minor younger than 13. If convicted on both charges, he faces up to 14 years in prison, along with registering as a sex offender.

Pedraza is accused of abusing a girl at her Aurora home and another in an office at Sacred Heart Church in Aurora. According to court records, the abuse occurred between January 2009 and November 2014.

Kane County Judge Elizabeth Flood Friday read a synopsis of the allegations, saying authorities were told Pedraza-Arias abused the girls in the two locations. The police report, read by Flood, said he declined to be interviewed at the Kane County Child Advocacy Center, which investigates crimes against children.

Attorney David Camic said his client -- in the United States since 2013 -- was unable to meet with authorities during the busy 2014 holiday season. He added Pedraza-Arias didn't flee the country while being investigated and passed a polygraph test on allegations out of DeKalb for which he was never charged.

"The inference is he was not cooperative. I want to assure you that is not the case," said Camic, who asked for $20,000 bail.

Flood said Pedraza-Arias' was characterized in a Public Safety Assessment as a "low risk" for criminal activity if released.

"(The PSA) also states there's a recommendation of maximum supervision conditions if the defendant is released (from jail). As this time ... bond is set appropriately given the circumstances," she said.

Pedraza-Arias must post $5,000 to be released from Kane County jail. If released, he is to surrender his passport, not have contact with his accusers nor unsupervised contact with anyone younger than 18.

The Rockford Diocese said in a statement Thursday Pedraza-Arias has been out of the ministry since October 2014 while allegations investigated. He came to the diocese in 2013, worked in Hispanic Ministry in the DeKalb Deanery and assisted at Sacred Heart and Our Lady of Good Counsel parishes in Aurora.

"The Rockford Diocese takes allegations of misconduct in any form very seriously and must act accordingly to ensure the safety and security of all our Catholic people as we conduct our worship and ministries together," read the statement from the diocese.

Authorities said anyone with more information should call the Kane County CAC at (630) 208-5160.