Catholic Church under Fire for Rehabilitating Convicted Indian Priest
By Rosie Scammell
Religion News Service
February 17, 2016

http://www.religionnews.com/2016/02/17/catholic-church-under-fire-for-rehabilitating-convicted-indian-priest/

VATICAN CITY (RNS) The Catholic Church is under fire for revoking the suspension of a priest in India, despite his previous extradition to the United States and conviction for sexual abuse.

Joseph Palanivel Jeyapaul, 61, was suspended by the southern Indian diocese of Ooty in 2010 and later turned over to the U.S. justice system. He was found guilty of abusing a girl between 2004 and 2005 while working as a priest in the diocese of Crookston in Minnesota.

Despite the conviction the Vatican lifted his suspension last month, on advice from an Indian bishop, news agency AFP reported on Wednesday (Feb. 17).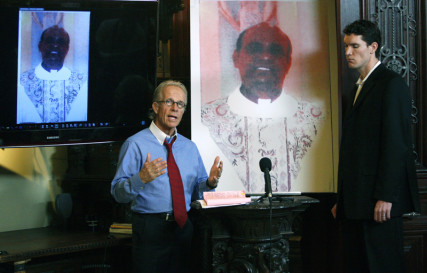 Attorneys Jeff Anderson, left, and Mike Finnegan, attorneys for the accusers, discuss correspondence between a Minnesota bishop and the Vatican relating to a criminal charge against Catholic priest Father Joseph Jeyapaul for two counts of criminal sexual conduct in the United States in 2004 and 2005, from their law office in St. Paul, Minnesota, on April 5, 2010. Photo courtesy of REUTERS/Eric Miller



Ranjana Kumari, director of the Centre for Social Research, an advocacy group for the rights of women and girls, called the move "totally unacceptable."

"The lifting of the suspension amounts to the Church condoning his actions," Kumari reportedly said.

A spokesman for Ooty diocese, Sebastian Selvanathan, told AFP that despite the lifting of the suspension Jeyapaul would not return to active service.

The case has also been highlighted by the U.S.-based Survivors Network of Those Abused by Priests, which published an article online asking: "Why has south India's Catholic Church re-inducted a convicted child molester priest."

Jeyapaul was sentenced to a year in jail for assaulting a 16-year-old girl, although he was subsequently released and deported last year owing to time already served. A second woman who said she was abused by Jeyapaul as a girl dropped the charges.