Brother Who Taught at Catholic High School Allegedly Had Child Porn
By Sue Epstein
NJ.com
February 18, 2016

http://www.nj.com/middlesex/index.ssf/2016/02/catholic_high_school_priest_charged_with_child_por.html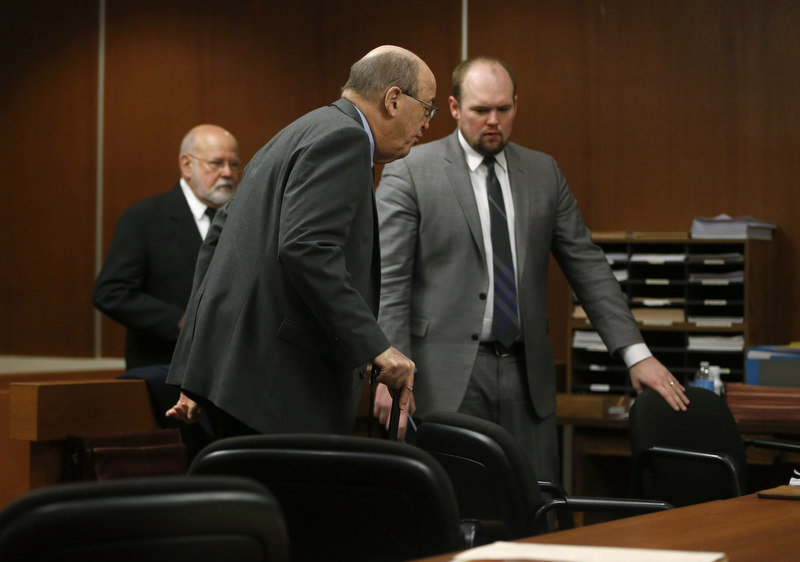 Brother John Spalding, 71, who taught at St. Joseph's of Metuchen appeared in court facing endangering the welfare of a child and other charges. He appeared before Judge Alberto Rivas at the Middlesex County Courthouse in New Brunswick. 2/17/16 (Ed Murray | NJ Advance Media for NJ.com)



A brother who taught at St. Joseph's High School in Metuchen surrendered Thursday morning on charges he possessed and viewed child pornography on his computer.

John B. Spalding, 74, surrendered to Superior Court Judge Alberto Rivas in New Brunswick on charges of endangering the welfare of a child and possession and viewing of pornographic material, primarily child pornography.

Spalding's attorney, William Fetky of New Brunswick, entered not guilty pleas for his client at the brief hearing.

Fetky told the judge his client would post his $75,000 bail and then return to his home in Rhode Island, where he comes from.

Middlesex County Assistant Prosecutor Sheree Pitchford said Spaulding is charged with downloading and viewing the material on his computer, which he maintained at the school on June 21, 2015.

Middlesex County Prosecutor Andrew Carey said the charges were filed after a search of the computer was completed. He said the investigation began after an unidentified official contacted police.

Fetky said he would have no comment on the charges or the case.

The judge set March 7, 2016 as the next court date for Spalding.

Spalding taught history and social studies at the high school, according to the school's web site.