Cold case arrest gives hope to other families
By Kristian Hernandez
Monitor
February 20, 2016

http://www.themonitor.com/news/local/cold-case-arrest-gives-hope-to-other-families/article_4561eef6-d831-11e5-808b-e7bae9214206.html?mode=print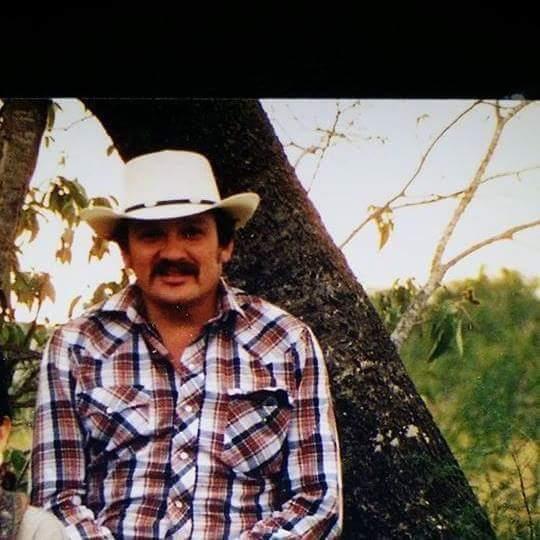 Pinky
The recent revival of Irene Garza's 55-year-old cold case brought new hope to many families across the Rio Grande Valley whose loved ones were killed and the cases were never solved.
John Feit, 83, was arrested Feb. 9 on a murder charge after a Hidalgo County grand jury found enough evidence to prosecute the former Sacred Heart Priest in connection to the 1960 rape and murder of Irene Garza.
Elizabeth Garza, 65, remembers getting the news that day and watching on television as Feit walked into an Arizona jail with the help of a walker.
"I couldn't believe it," Garza said. "I said, 'Pinky's case is next.' There is hope that there will be a break in the case of my little brother."
Garza's youngest brother, Walton "Pinky" Sanchez, 48, was shot to death in 2008, two days before Christmas, outside his home in the 2000 block of Joanna Avenue in Mission. Elizabeth has been fighting to bring her brother's killer to justice but said many of the witnesses and potential suspects in the case have died in the past seven years.
In November, she was reading the obituaries in the newspaper when she saw a picture of a man who she believes knew who killed her brother. She immediately called the investigator in charge of her brother's case for him to look into the possibility of a deathbed confession by the potential witness, but she has not heard back from him.
"The problem is that the case also keeps getting handed off from one investigator to another," Garza said. "There have been at least seven different people that have touched this case and all of them have come and gone, and every time there is a new one I feel like they have to start all over again from scratch."
Lina Garza, 50, also found out about the arrest in connection to the Irene's case from watching the news on television. She said she immediately texted Garza and Noemi Sigler, who is related to Irene, with the breaking news.
"I was so excited that I just wanted to fall to my knees and say, 'Thank you,' because it brought hope and opened a lot of doors for the rest of us," Lina said.
The last time Lina saw her father, Arnaldo Garza Sr., was on Sept. 6, 1988, when two men took him from their home in the 800 block of West Wisconsin Road in Edinburg. His remains were found in a sugarcane field on Nov. 16, 1988. No arrests were ever made in the case.
"Investigators ruled the motive for my father's death as drug related, but there was no evidence to show that," Lina said. "Rene Guerra told me there was not enough proof to prosecute the case and told me to forget about it and let my father rest."
In 2012, Lina said she took it upon herself to investigate her father's death. In the last three years she has faced road blocks, including the discouraging words from former Hidalgo County District Attorney Rene Guerra, but she has also come across many new leads in her father's case and met many supporters in her search.
Lina and Elizabeth are both members of the Rio Grande Valley's Families and Friends of Murdered Children. The nonprofit, founded by Robert Garcia, works as a support group for all families and loved ones of homicide victims.
"Without a doubt this case brought new life and energy to our group, especially for those who have the cold cases," Garcia said.
The group is made up of about 28 active members; five of whom have loved ones whose cases have gone cold.
"This was proof for all of those looking for justice that they should not lose hope, and never give up," Garcia said. "It showed them that they need to constantly put pressure on the police, the district attorney and whoever is listening."
The group meets every two weeks at 211 W. Audrey St in Pharr. For more information, reach them at (956) 566-2036.
Contact: khernandez@themonitor.com