Fridley Priest on Leave Amid Edina Police Investigation
Pioneer Press
February 20, 2016

http://www.twincities.com/2016/02/19/fridley-priest-on-leave-amid-edina-police-investigation/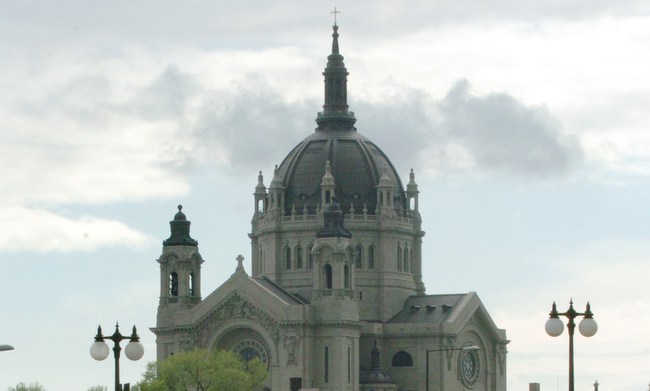 The Cathedral of St. Paul (Pioneer Press file: Sherri LaRose)



A Fridley priest is on leave pending the outcome of a police investigation in Edina, the Archdiocese of St. Paul and Minneapolis said Friday.

According to a statement from the archdiocese, the Rev. Timothy Dolan, pastor at the Church of St. William in Fridley, is the subject of an investigation by the Edina Police Department.

Dolan has taken a ďvoluntary leave of absenceĒ during the investigation, which was not detailed by the archdiocese.

The archdiocese said its Office of Ministerial Standards and Safe Environment is cooperating with Edina police. It said Dolan also was believed to be cooperating with investigators.

Accord to an Edina police spokeswoman, authorities began an investigation after receiving ďa complaint Dec. 31 of suspicious activity involving Dolan, who maintains a residence in Edina.Ē

She said she did not have information on the nature of the complaint.

However, the Star Tribune said St. Williamís parishioners were told late Friday that police searched the priestís apartment this week while looking for child pornography.

The newspaper said the Thursday search followed four reports in recent years that the priestís neighbors in the apartment complex had heard the sounds of a child crying or in distress. The most recent report was Feb. 8.

The Star Tribune, which did not identify Dolan by name, said police investigated each time but never found a child in the priestís apartment. But he did admit to investigators this week that he had pornography on his computer, the newspaper reported, citing a search warrant request. His computer and other electronic devices were reportedly seized.

The Edina police spokeswoman said the archdiocese has been fully cooperative. She didnít know how much longer the investigation would last.