Extradition Hearing Today for Former Priest John Felt of Scottsdale in 1960 Texas Murder
By Christopher Silavong
Arizona Republic
February 24, 2016

http://www.azcentral.com/story/news/local/scottsdale/2016/02/24/texas-scottsdale-priest-suspect-missing-murder-irene-garza-case/80583538/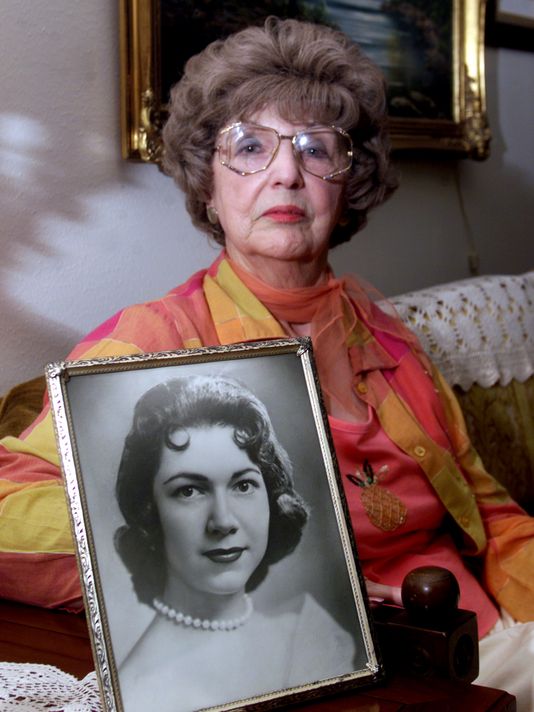 In this April 24, 2003, photo, Herlinda de la Vina holds a portrait of her niece, Irene Garza, the 25-year-old Texas schoolteacher and beauty queen in Edinburg, Texas, who was murdered in McAllen, Texas in 1960. The Maricopa County Sheriff's Department arrested 83-year-old John Feit, former priest, on Tuesday, Feb. 9, 2016, in the slaying of Garza.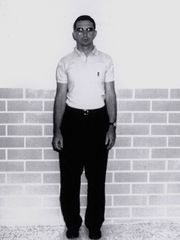 Full frontal shot of John Feit in 1960, who has long been the prime suspect in the murder of Irene Garza, a 25-year-old schoolteacher in McAllen. Feit was 27 at the time and working as a Catholic priest at Ms. Garza's church, Sacred Heart, on the Easter weekend when she disappeared after going to confession. (Photo: McAllen Police Department)



An extradition hearing will be held Wednesday for an 83-year-old Scottsdale man accused of murdering a Texas beauty queen when he was a young priest in 1960.

Prosecutors want John Feit to be returned to Hidalgo County, Texas, to be tried for the first-degree murder of Irene Garza, a 25-year-old school teacher. She went to Feit's parish on April 16, 1960, and never returned home.

Since nearly a lifetime ago, Feit had been the sole occupant on detectives' list of suspects in the murder, although he never had been arrested or charged.

His name is absent from the earliest police records generated in the missing-person-turned-murder case. The Republic obtained copies of those records with help from the McAllen Monitor.

The following is an account of the very first days of the case, from when Irene Garza's father reported her missing to the McAllen Police Department through the forensic examination of her body that would occur five days later.

The beginning

Irene Garza hadn't called her mother, something she did whenever she was going to be late.

She left home at about 6:30 p.m. for Sacred Heart Catholic Church. It was the night before Easter 1960.

The missing person report gives no indication about when her family expected her home, just that eight hours had passed without word.

Her parents, Josefina and Nicolas Garza, were worried something happened. Nicolas went driving and found her car parked just south of the church. His next stop was the McAllen Police Department to report Irene missing, a report taken at 3:10 a.m. April 17.

An officer went with Nicolas to look at the car and only the passenger door was unlocked. Nicolas drove it home. He hoped that Irene would find the car missing and would have needed to be dropped off, which would allow him to see who his daughter was with and why she was out all night.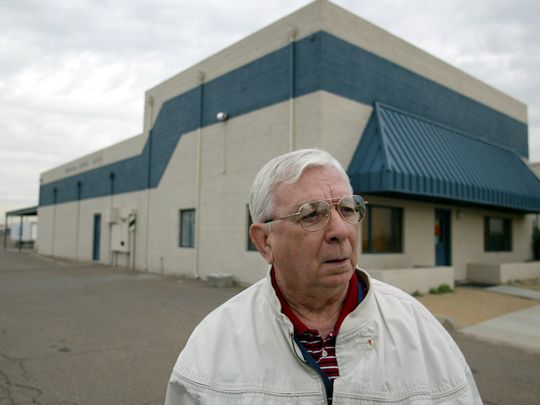 John Feit, a former priest, is prime suspect in 1960 murder in McAllen, Texas, of young woman named Irene Garza. She went to him for confession on the night before Easter, vanished and was soon found dead in a canal near the church. The DA in Texas does not want to prosecute him, which enrages police and victim's family. There are now priests and former priests who worked with Mr. Feit who are admitting now that there was a cover up and that Mr. Feit had confessed to them about the murder. Mr. Feit, 72, is pictured outside a building at a Vincent de Paul Center in Phoenix, where he was worked for years. He is married and has grown children. (Photo: Michael Ainsworth/The Dallas Morning News)



His son-in-law, meanwhile, stayed behind near the church until 6 a.m. in case she showed up there.

The Garza family was frantic. They called friends, the Sheriff's Department, and acquaintances of Irene.

Nicolas was told to call police if he does not see her by 6 a.m.

The following was broadcast to all nearby police agencies on April 17, 1960:

"Attempt to locate – foul play feared. Irene Garza, White, female, 25, 5'4", 118, brown hair, brown eyes, wearing lavender blouse, flowered skirt, tan shoes. Last seen McAllen 9PM April 16th."

First, a shoe

The next entry in the missing person report was made at 5 p.m. April 18. A man had called police about finding a woman's beige-colored shoe in the road. An officer took the shoe to the Garza home, and they confirmed it was Irene's.

The following morning, police were called to the Garza home about Irene's purse. A teacher said he found it in a field and drove it over to the Garzas' upon discovering it belonged to Irene. The report noted that the field was a block away from where the left shoe was located.

The search for Irene intensified. Sheriff's Posse, the National Guard and other volunteers were called in to search within a 10-mile radius of where the purse was spotted.

Two days passed.

A terrible discovery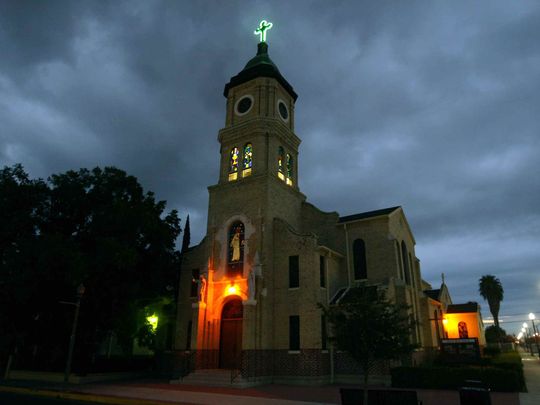 McAllen, Texas - Irene Garza was last seen giving confession to Father John Feit at Sacred Heart Catholic Church in April of 1960. She was 25. Three days later she was found dead. The murder case has been reopened by McAllen police and the Texas Rangers, and Mr. Feit, no longer a priest, is a suspect (Photo: Erich Schlegel/The Dallas Morning News)



At 7:40 a.m. on April 21, McAllen police were called about a woman's body found in a canal across the street from a Sears department store. The victim was fully clothed except for underwear and shoes. Her blouse was unbuttoned.

Irene's brother-in-law and a priest positively identified her body at the morgue.

An autopsy was conducted that morning. According to the medical examiner's report, Irene's body showed signs of sexual assault, head trauma, and lung hemorrhages indicative of suffocation, although there was no evidence of strangulation. She was not alive when she was placed in the canal, the report showed.

Early police efforts

In their initial report, McAllen police listed a variety of investigative efforts to find the killer.

Among some of the initial efforts: casts made at the site where Irene's body was dragged into the canal; polygraphs of more than 60 people; a door-to-door canvas of homes and businesses within a 32-square-block radius of Sacred Heart. The report notes an "investigation into the incident at the Sacred Heart Church in Edinburg on March 23" and concludes with "statement from witnesses and suspects were taken."

The reference is to an attack on a woman that occurred in the sanctuary of Sacred Heart on March 23, 1960. Two years later, on what was to be the opening day of trial in a Hidalgo County court, John Feit pleaded no contest to an aggravated assault charge in the attack, court records show.

A judge ordered Feit pay a $500 fine and the cost of prosecution.