National Expert: "the Sin Is His" in Heames Case
By Sydney Smith
Central Michigan Life
February 24, 2016

http://www.cm-life.com/article/2016/02/priest-follow-up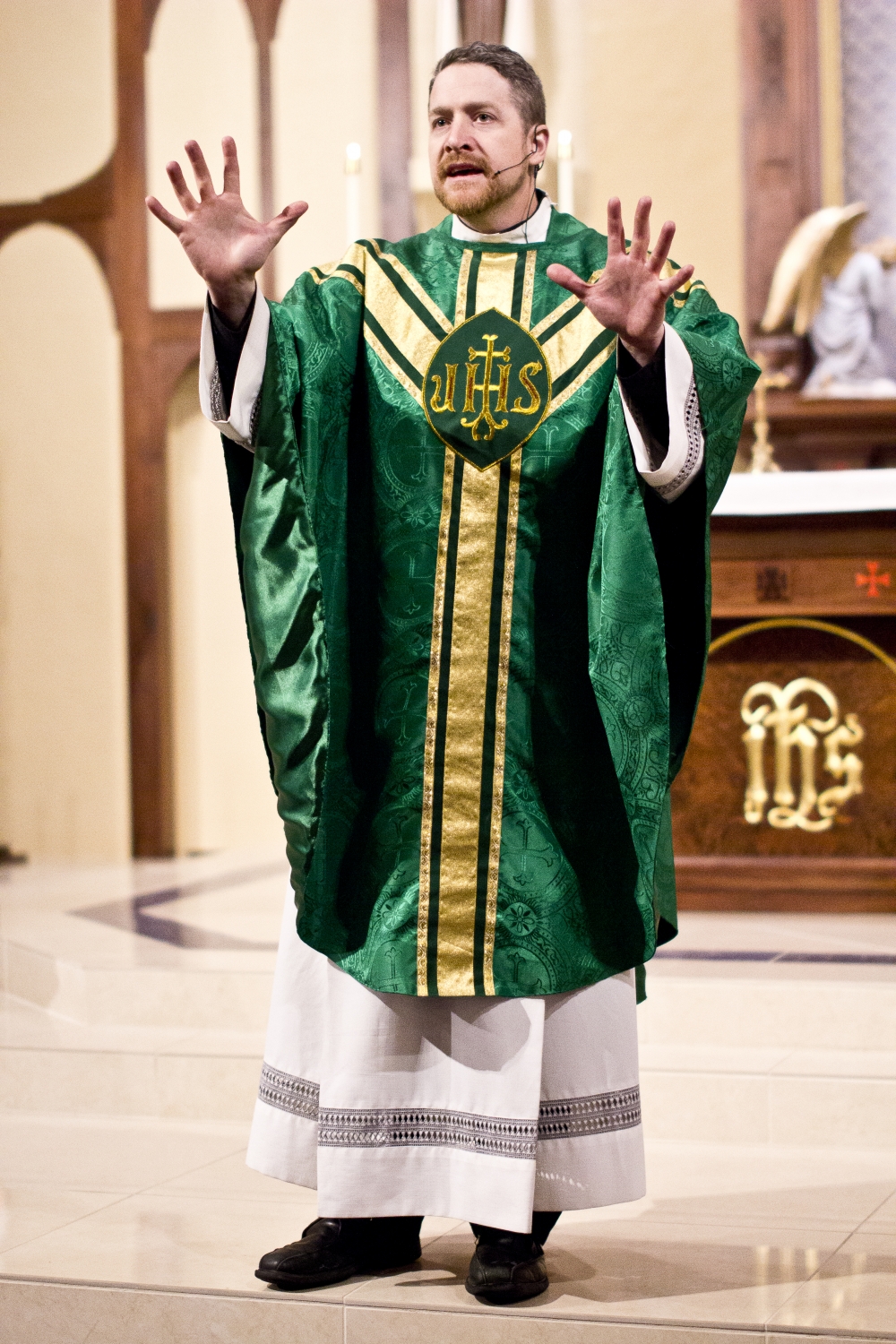 Father Denis Heames preaches his homily at the six o'clock mass on Sunday February 1, 2015 at St. Mary's University Parish.



A therapist who has sex with a client could lose their license. The same goes for a doctor who has sex with a patient.

In some states, it's illegal for a priest to have sex with a parishioner. Michigan is not one of these states.

In June 2015, former St. Mary's University Parish priest Denis Heames was placed on leave for "boundary violations" related to his priestly conduct, said Bishop Joseph Cistone of the Saginaw Diocese.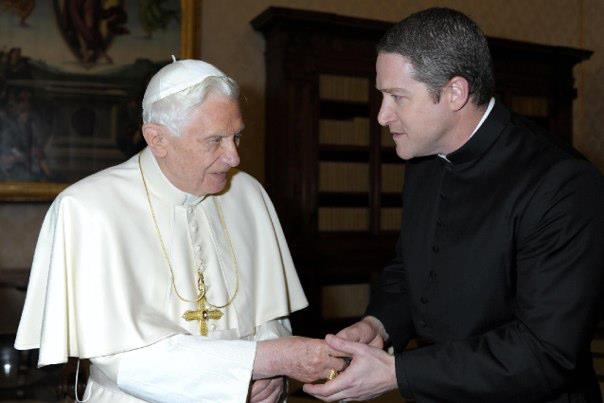 Former St. Mary's priest Denis Heames meets former Pope Benedict XVI. This photo was posted on Heames' Facebook page in February 2012.



A complaint about Heames by a Central Michigan University faculty member launched an internal investigation, which found Heames sexually harassed DeWitt senior Megan Winans before and during her time as a parishioner and media intern for the church.

Winans filed a civil lawsuit in Isabella County Court in January against Heames, his spiritual director Trudy McCaffrey, St. Mary's and the diocese.

Heames' status as a priest is unclear, as is his affiliation with the Diocese of Saginaw. Central Michigan Life asked for this information multiple times, but the diocese declined to comment. Heames has not responded.

A.W. Richard Sipe, a nationally-recognized author and leading researcher on celibacy, said silence from the church on inappropriate priest behavior is typical. Sipe has served as an expert witness in hundreds of cases regarding clergy members' abuse of parishioners.

"I've had cases where a person has been raped -- in the absolute sense of that word -- and they call it a 'boundary violation,'" he said. "It's professional degradation of duty to use that kind of defense. That kind of irresponsibility is what is destroying faith."

Sipe is a certified mental health counselor who spent almost 20 years as a priest. He conducted a 25-year ethnographic study, which was published in 1990, on the celibacy and sexual behavior of Roman Catholic priests. He and his wife, a former nun, reside in California.

Winans' case against Heames points to a few themes in the Catholic Church: Secrecy, power and a tendency to blame women.

Sexual deprivation within clerical culture is a "breeding ground" for sexual misbehavior, said Sipe, who appears as a character in the movie "Spotlight" about clergy abuse in Boston. After becoming familiar with Winans' case, Sipe said it points to a core of abuse he has seen throughout his career: A person in a position of power who takes advantage of the people he serves.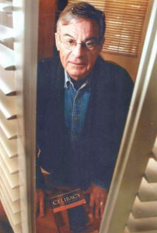 A.W. Richard Sipe



"In our culture, women are more easily demeaned than adult men," Sipe said. "Adult women in the general culture become more and more vulnerable as objects, both of desire and of violence, and it is under the guise of love, and the love of God. As I read case after case after case, the basis is, 'You can trust me, because I speak for God.'"

Winans is 25 years old. Sipe said abuse with an adult woman should be taken as seriously as those that involve a child. He said sexual relationships between priests and parishioners are sometimes based on false trust -- preying on the vulnerable.

Survivors Network of those Abused by Priests is an advocacy group that supports people who have been victimized by clergy.

David Clohessy, executive director of SNAP, said the organization firmly believes Winans isn't the only woman Heames "preyed on."

"At this point, there are two simple choices: we can assume he has hurt no one else. That would be reckless. Or we can assume he has -- that would be prudent," Clohessy said. "Unless church officials aggressively spread the word and use church bullitens to seek out other victims, the only compassionate response is to assume there are others."

Even if there aren't others who Heames used for sexual gratification, Sipe said what Winans is alleging must be taken seriously, though he believes Heames' behavior is patterned.

"Adult women have a right to be respected. That's not said often enough," he said. "Did she fall in love with him? Yes. But when we're young we make those kinds of mistakes. The sin is not hers; the sin is his. He has a responsibility; the bishop has a responsibility."

Cistone arrived in Michigan following controversy from his last posting in Philidelphia.

In 2012, a judge found Cistone was a witness of the shredding of documents in 1994 when he was a church official in Philadelphia. The documents identified 35 priests suspected of sexual abuse of children.

A grand jury report from 2005 states Cistone participated in the cover up of multiple cases of child sexual abuse.

In 2009, when he became the bishop in Saginaw, Cistone told Midland Daily News he would not approve the transfer of any priest, accused or known to have committed sexual abuse, to anywhere within the diocese.

"I assure you this will not happen. Priests can only be transferred with permission and approval of the local bishop," he said. "It absolutely will not happen during my time as Bishop of Saginaw."

It is unclear whether Cistone kept this promise. During its investigation, CMU attempted to contact Heames, and had to go through the Diocese of Saginaw to do so. It is unclear whether anyone outside the church is aware of his whereabouts. Winans' attornies believe Heames resides in Canada.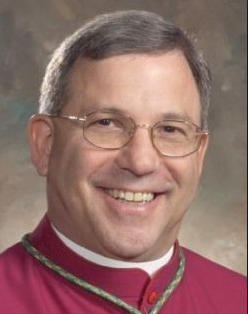 Bishop Joseph Cistone



A court date has not yet been set.