Democrat pushes to extend statutes for church abuse victims
By Brad Bumsted
Tribune-Review
March 07, 2016

http://triblive.com/state/pennsylvania/10100640-74/rozzi-abuse-priests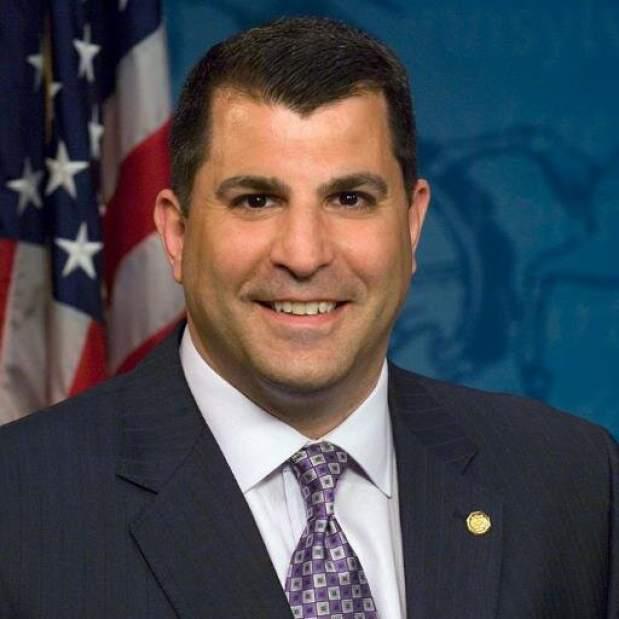 Pennsylvania Rep. Mark Rozzi, D-Berks County
HARRISBURG — When his wife was pregnant in 1996, Mark Rozzi said he "prayed to God we wouldn't have a boy."
Rozzi, 44, a Democratic state House member from Reading, had a reason for that prayer. Rozzi says he was raped by his priest at the Holy Guardian Angel Catholic Church when he was 13. The vast majority of sexual abuse by priests is perpetrated against boys, experts and national studies suggest.
Rozzi, elected in 2012, is at the forefront of an effort in the state Legislature to provide greater criminal and civil recourse to child sexual assault victims. One bill would eliminate the statute of limitations for child sexual abuse in criminal and civil cases. Rozzi is sponsoring legislation that would raise the age from 30 to 50 years for an adult victim of child sex abuse to file a civil complaint.
He's driven to push ahead, not only because of his own reported molestation by the late Rev. Edward Graff, but for his friends who were abused and struggled with alcoholism or drug addiction, and those who committed suicide.
"I have had three childhood friends kill themselves," he said. All were abused. Last year, before Easter, the third friend killed himself.
"He was raped by the same priest who raped me," Rozzi said.
Graff was arrested on child sex charges in Texas and died in prison before trial. He died from a fall. Rozzi said Graff had been beaten by inmates.
"For me, it's personal. It's about my friends. It's about getting justice," Rozzi said. It's about giving "my childhood friends a voice."
A grand jury report released last week by Attorney General Kathleen Kane, on the heels of the movie "Spotlight" winning the Academy Award for best picture, gives momentum to advocates for a statute of limitations overhaul, Rozzi said. The movie depicts an investigation begun in 2001 by the Boston Globe "Spotlight" team into widespread child abuse by Catholic priests and the church hierarchy's efforts to cover up the incidents.
The grand jury report found hundreds of victims in the Altoona-Johnstown Diocese had been abused over four decades by more than 50 priests and other church officials. No one was prosecuted because the statute of limitations had expired and because victims in some cases would not testify. Some priests died.
Those events give advocates a boost, Rozzi said. "It's the accumulation of the perfect storm," Rozzi said.
But he's quick to acknowledge the power the Pennsylvania Catholic Conference has shown over the past decade in blocking such legislation. The conference could not be reached by phone or email. Its publicly stated position is that it backs a task force report to make no changes in the statutes of limitation.
There is an effort to reach a compromise in the House on statute of limitation legislation, said Stephen Miskin, a House Republican spokesman.
The grand jury report recommended elimination of statutes of limitation for criminal and civil cases.
"The attorney general strongly supports that position," her spokesman Chuck Ardo said.
Priest abuse has occurred across the nation and around the world. Rozzi contends, "Pennsylvania is the epicenter."
Studies have shown about 80 percent of priest abuse involves male victims.
Thomas Doyle, an inactive Dominican priest, has studied priest abuse for three decades. He agrees "approximately 75 to 80 percent of victims" are male. An expert witness in a Philadelphia grand jury case, Doyle said he doesn't believe those nationwide figures stem from the priesthood having proportionally more homosexuals than does the general population. It's a wide variety of reasons, Doyle suggests. Pedophiles who aren't married tend to be attracted to boys, he says.
"Priests are raised in an all-male environment. It is clerical culture," he said.
Doyle said "availability" is a factor. Priests have more access to males serving as altar boys.
Some abusive priests may believe boys will be more reluctant to report abuse out of shame, he says. Some priests "may believe (women) could cause them to violate their celibacy."
Rozzi and his wife, Jacklyn, in 1997 had a baby girl.
For that, he is thankful.
Still, his experience "makes me question everything," Rozzi said.
Contact: bbumsted@tribweb.com