Another victim of sexual abuse suing former Tampa Catholic school
By Keith Morelli
Tampa Tribune
March 8, 2016

http://www.tbo.com/news/breaking-news/another-victim-of-sexual-abuse-suing-former-tampa-catholic-school-20160308/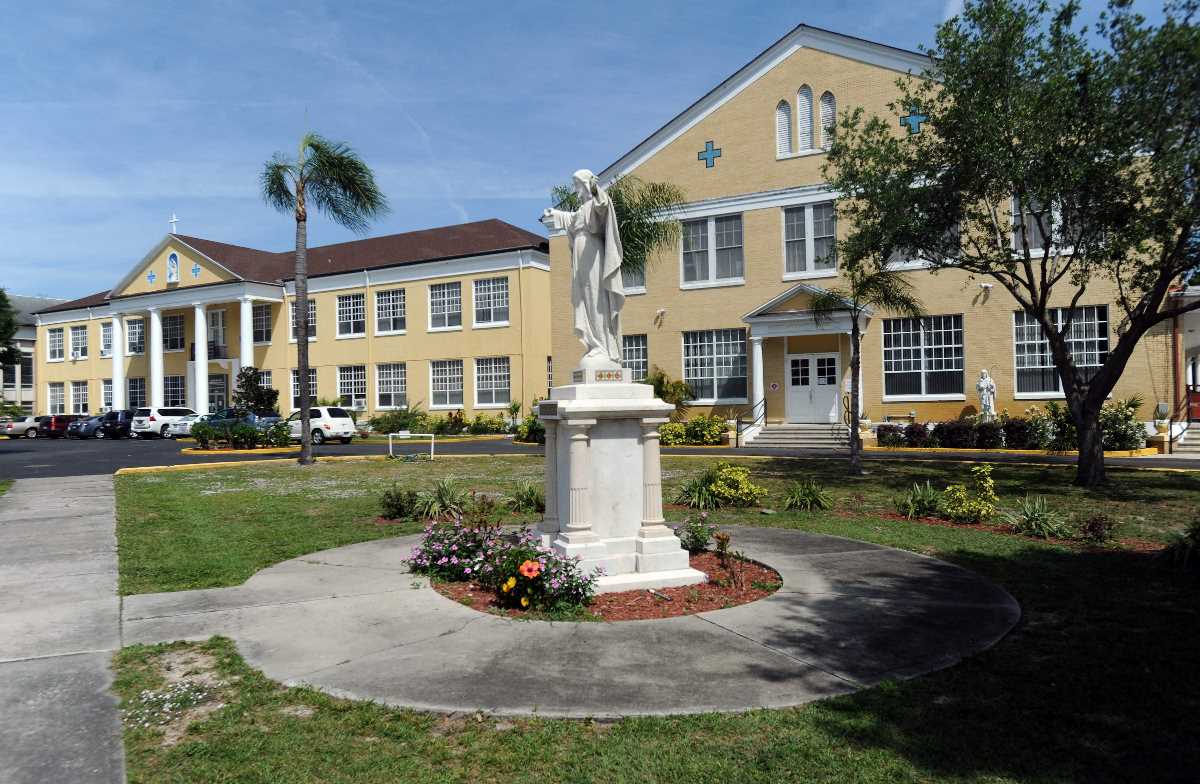 Nearly a dozen lawsuits have been filed over the past 15 years against Mary Help of Christians Catholic Church.
For almost 40 years, a former student at the Mary Help of Christians School in Tampa kept his secret. To tell would have meant a life of shame and an afterlife in hell.

The man, whose name was not released because of the nature of the incidents that happened to him four decades ago, filed a lawsuit as John Doe on Tuesday against the Salesian Society, a Catholic order that operated the boarding school in the East Lake area of Tampa.

He spent his life wondering why he was singled out by Brother John Casula, who died in 1994. All those years the man believed he was the only one who suffered sexual abuse by the ordained brother.

He was only 12 years old at the time and the abuse continued until he was 14.

"This is something that has stayed with me for many years," he said in the conference room of his attorney Tuesday afternoon.

"It took a long time to sink in," he said. "You want to know, why me? Is this what life is all about? I always wanted to talk to the brother to find out why he chose me?"

The man said he returned to the school as an adult to attend sporting events and fundraisers, often spotting the religious brother who abused him. But he never broached the subject with him, he said. The man felt he was the only one who was molested there.

But he was wrong.

Nearly a dozen lawsuits have been filed over the past 15 years against the school, which shut down in 2006, many by Pinellas Park attorney Joseph Saunders.

Saunders' latest client contacted him a year ago after reading a newspaper story about a lawsuit against his alma mater.

The lawsuit filed in Hillsborough County Circuit Court claims the Catholic Church and the Salesian Society, the Catholic order that ran the school, conspired to cover up the sexual abuse of children over that time. The Salesian Order is based in New York and answers to the Vatican, but is not part of the Diocese of St. Petersburg.

The man said he was considered an at-risk youth when his single mother enrolled him in the boarding school. He fit in well, played sports and came to meet Casula, an educated and ordained member of the society who taught auto mechanics in a workshop where some of the abuses took place.

The former student said he was molested between 1976 and 1978. He said he has held his secret closely, never telling his family, and to this day, his wife and children are in the dark about his experiences.

"I hope and pray to one day tell them if I get the courage," he said

He agreed to speak openly about the lawsuit and his experiences provided no personal information be published that would identify him. Television reporters were asked not to tape him, including his hands on the table, and to disguise his voice for evening newscasts.

He left the school when he was 15 to attend another private school, he said.

"It was time to move on," he said.

Saunders, of the law firm Saunders & Walker, said he has several clients who are former students at Mary Help of Christians School, which opened in 1953 as a school for troubled youths.

Most of those victims, the attorney said, have settled lawsuits and claims against the Salesians, stemming from the behavior of three different religious brothers and teachers. Saunders said he knows of other lawyers also representing victims who attended classes there at the time and he estimated the order has paid out more than $1 million in claims for the abuses at the school. There have been no million-dollar settlements, he said. Some have settled for five figures, others for six figures.

The lawsuit said the systematic abuse and cover-up was ingrained in the order and the victim, who was "instructed and indoctrinated as a child to show obedience to priests and brothers and was taught to believe, and did believe, that it would be sinful or wrong to make any kind of accusation against a brother, priest or bishop." The suit said society hierarchy was aware since the 1950s "that there were a disturbing number of incidents involving sexual molestation and abuse of minor children by Roman Catholic brothers."

Another student filed a complaint against Casula in 1977, he said. Saunders said he met with an attorney representing the society a few months ago and asked what had happened to Casula prior to his death; if he continued to teach at the school or if he was reassigned or forced to resign.

"He refused to share what and when they knew about Brother Casula," Saunders said.

Victims were told that bringing scandal to the church "would prevent his salvation," the lawsuit said. "In other words he was taught and believed that he would go to hell if he brought scandal to the church."

The lawsuit seeks at least $15,000, the minimum for it to be filed in circuit court.

"But," Saunders said, "No amount of money can bring back the innocence of a child."

Attempts to reach Salesian officials in New Rochelle, New York, for comment were unsuccessful Tuesday afternoon.

But after a settlement of a lawsuit in 2008, the order issued this statement:

"The Salesians express our deep sorrow at past failures in this regard. We acknowledge the grave sinfulness and criminality of sexual abuse of the young. We repent of the terrible harm caused to young people and their families by any of our members."

The school closed in 2006, and was reborn a year later as the Mary Help of Christians Center, which continues to offer programs for youth on weekends, during after-school hours and throughout the summers.

According to the center's website, nearly 2,000 children take part in the programs each year.

The man who filed the suit Tuesday still had some fond memories of the school in spite of what happened to him there.

"I saw Mary Help of Christians as a second home," he said. "It was a very good school. There were a lot of benefits for the students. I had a lot of close friends and we were raised up as brothers."

He said he no longer is a practicing Catholic, partially because of what happened to him there.

"I don't feel like I have to talk to another man to talk to God," he said.
Contact: kmorelli@tampatrib.com