Rev. Sweeney, former St. John's priest, dies at 88
Eagle Tribune
March 8, 2016

http://www.eagletribune.com/news/rev-sweeney-former-st-john-s-priest-dies-at/article_b1325282-e557-11e5-b50c-9387b69cd290.html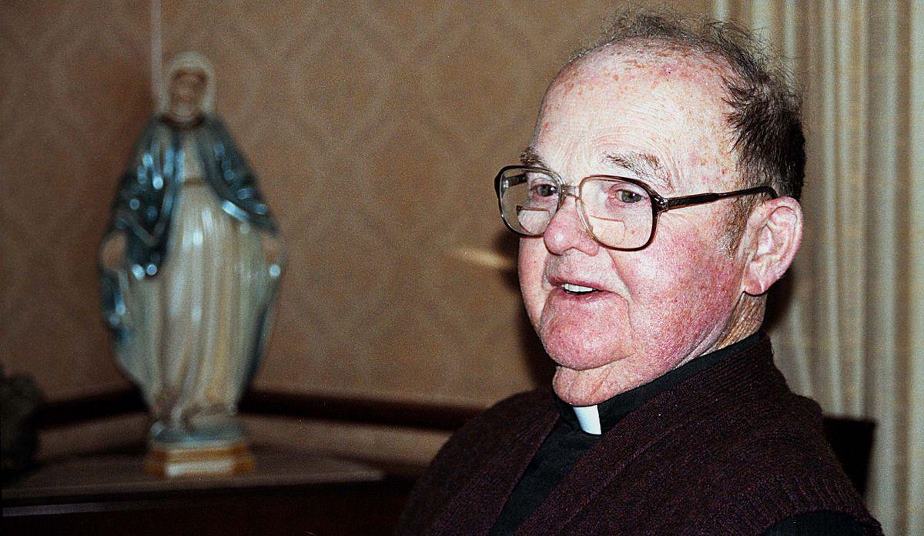 The Rev. Frederick Sweeney died Sunday, March 6, at the age of 88.
HAVERHILL -- The Rev. Frederick Sweeney, the beloved priest who blew the whistle on a fellow clergyman at St. John the Baptist Parish during the Catholic priest sex abuse scandal, has died.
Sweeney died peacefully Sunday, March 6, at Sancta Maria Nursing Facility in Cambridge, according to an obituary posted online by Boyle Brothers Funeral Home in Framingham.
A Worcester native, he was 88.
Sweeney was hailed by many as the priest who, along with the Rev. Dennis Nason of All Saints Parish, forced out former St. John's Rev. Ronald H. Paquin amid allegations of child sexual abuse.
Nason, the founding pastor of All Saints Parish of Haverhill, died Oct. 4, 2010 at Merrimack Valley Hospice House in Haverhill after a battle with cancer. He was 71.
After pleading guilty in 2002 to raping and molesting an altar boy in Haverhill as many as 50 times from 1989 to 1992, Paquin was sentenced to 12 to 15 years at the Massachusetts Correctional Institution at Cedar Junction in Walpole. He was released last October.